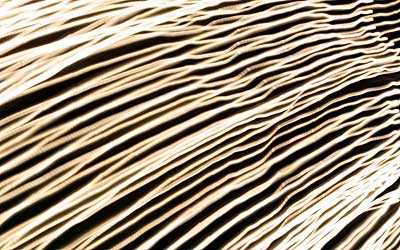 Qualcomm and Taiwan Semiconductor Manufacturing Company today announced the 2004 delivery of Qualcomm's first 90 nanometer (nm) low-power Mobile Station Modem (MSM) solutions using TSMC's 90nm low-power process technology. The new low power and low-k 90nm Nexsys Technology for SoC greatly reduces mobile application power consumption, improves processor performance and enables the integration of more features onto a single chip.
"We continue to build on the established relationship between Qualcomm and TSMC to optimize process technologies for 3G CDMA," said Dr. Sanjay K. Jha, president of Qualcomm CDMA Technologies. "At Qualcomm, we're committed to leading the wireless industry, and TSMC's Nexsys 90nm process provides our customers with a path to greater integration and improved performance for their wireless products."
"We've worked with Qualcomm for several years on process advancements and process development for wireless applications. As a strategic partner, Qualcomm has access to our advanced process and R&D capabilities," said Rick Tsai, president of TSMC. "This latest collaboration combines the best of our foundry process development expertise and our world class manufacturing capabilities with Qualcomm's systems technology knowledge and design expertise."
Production of Qualcomm's products using TSMC's Nexsys 90nm process for wireless begins with the MSM6xxx family. In addition, the MSM7xxx family will be targeted first to TSMC's 90nm process and will continue to evolve to more advanced process technologies. Qualcomm's Mobile Station Modem (MSM) family of chipsets provides handset manufacturers with a portfolio of solutions to address next-generation 3G handsets. These chipsets support major third-generation (3G) and second-generation (2G) worldwide wireless standards, and enable high-resolution multimedia applications, including video, audio, graphics and enhanced 3D animation. The MSM chipsets are highly integrated, single-chip solutions that offer increased processing capacity combined with lower power consumption, resulting in an enhanced user experience.
TSMC's Nexsys 90nm low-k technology for system-on-chip (SoC) design features the industry's first full 90nm design system, including the industry's most extensive portfolio of silicon-proven IP and libraries and the industry's first complete design flow that responds specifically to nanometer design challenges.
The Nexsys 90nm logic family includes the general-purpose process (G) as well as low-power (LP) and high-speed (HS) options. Each supports multiple Vt options for improved power/speed/leakage tradeoffs. TSMC's Nexsys 90nm technology is deployed in TSMC Fab 12, the industry's largest 300mm production facility. It is also expected to be deployed in TSMC Fab 14 when the facility is ramped for production.