Richline Jewelry is partnering with JCPenney and Macy's to introduce Grown With Love, Lab Grown Diamonds.
Lab Grown Diamonds
Lab Grown Diamonds are revolutionizing the diamond industry. These diamonds are chemically, physically and optically identical to mined diamonds. The stones are conflict-free and grown above ground, with clean technology, good for nature. They also offer value to the consumer, beyond price. Same-priced lab grown diamonds are often larger and better quality than mined diamonds.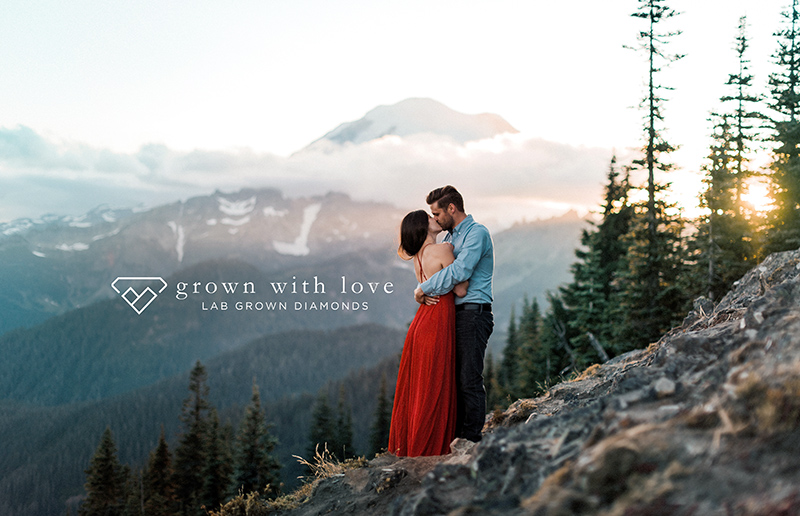 Lab-grown diamonds follow the same grading standards as mined diamonds: cut, color, carat and clarity.
Grown With Love
"What is most interesting and exciting about this category is that it is filling several needs for consumers, aligning with values. In many cases it offers a higher quality stone for the same money, important as people are choosing to spend their money in different ways. This also appeals to a conscious consumer who is seeking ethical purchases," said Lindsey Scarlata Woodruff of Richline.
"By choosing a lab-grown diamond, future bridal and fashion customers now have a new, conscious choice, and can get a larger or higher quality stone for the same price. And with the most popular season for proposals – and shopping – just around the corner, this partnership is destined to shine," stated Michael Milgrom of Richline Jewelry.
Richline Jewelry
The Grown With Love Campaign informs consumers of this emerging category so they have a choice. The supportive collateral includes educational brochures and displays and sustainably sourced packaging.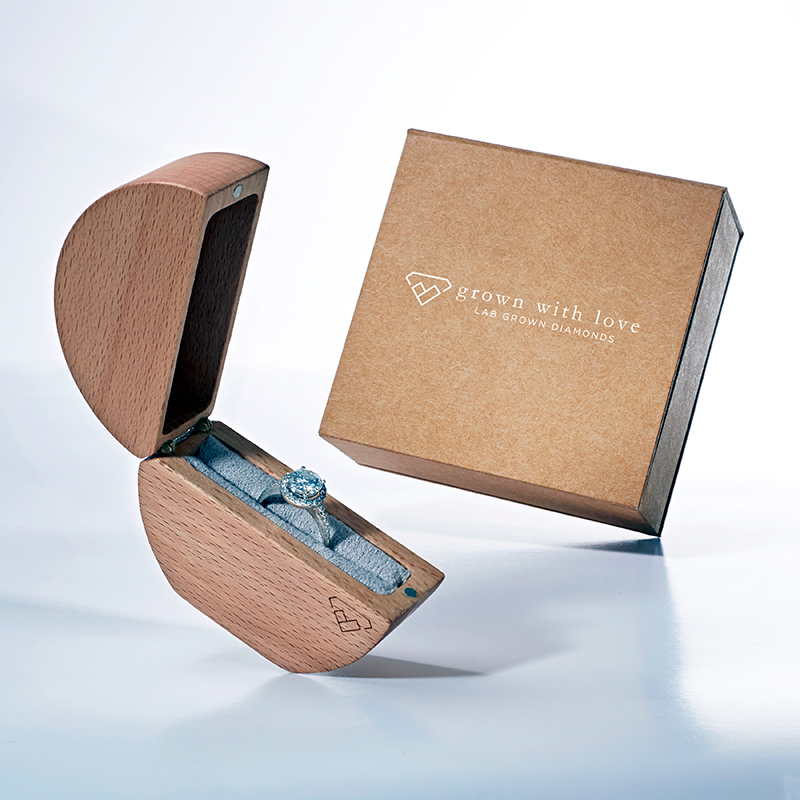 Grown With Love features both bridal and fashion styling. "We believe that Lab Grown Diamonds are appropriate for every important occasion," said Lindsey Scarlata Woodruff of Richline. All diamonds in the Grown With Love collection are certified by the International Gemological Institute (IGI). IGI uses a scientific system to evaluate a diamond's cut and then issues a certificate stating characteristics.
JCPenney and Macy's personnel will receive training on the integrity, grading and analysis of lab grown stones. Consumers will find Grown With Love Educational collateral both in store and online. Ramona Genao-Archibald of Richline Jewelry added: "We are not making the decision for the consumer, we are giving information so that they can make the choice best for them.