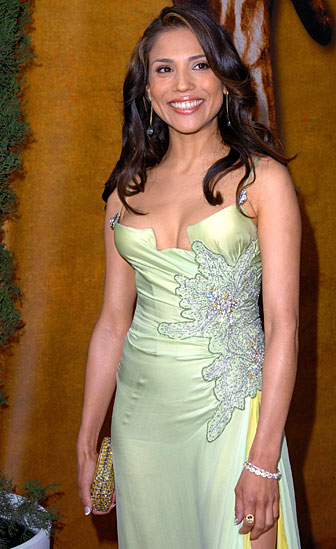 Ms. Tonantzin Carmelo, Screen Actors' Guild award Best Actress nominee for Steven Spielberg's movie Into The West was adorned with a diamond, yellow sapphire, and gold cuff bracelet from House of Taylor Jewelry's Elizabeth Collection.
The bracelet was complimented by a large gold oval yellow quartz ring surrounded by diamonds and a pair of gold faceted pear-shaped green amethyst stiletto earrings from the Kathy Ireland Jewelry collection.
House of Taylor Jewelry is a multi-brand international jewelry company whose principal shareholders include Elizabeth Taylor and Kathy Ireland.