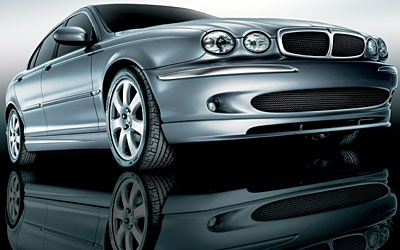 Jaguar made some of the greatest improvement among the luxury nameplates surveyed in the latest J.D. Power and Associates Automotive Performance, Execution and Layout study. Jaguar rose in the ranking by three places, placing fifth overall in the study from eighth in 2003.
In the study, which measures owner satisfaction with the design, content, layout and performance of their new vehicles, Jaguar's best performing model is the XJ sedan. A ground-up new design for 2004, the all-aluminum XJ improves in the study by 40 index points, moving from sixth to third in the Premium Luxury Car segment of the study. The Jaguar XJ's powerful and refined 4.2-liter V8 and 6-speed automatic gearbox performed particularly well in the Engine/Transmission segment of the study with a 63-point improvement year-on-year.
"The Jaguar XJ speaks to customers who are looking for the definitive luxury car with standout style, intuitive technology and our renowned levels of craftsmanship," said C.J. O'Donnell, executive vice president, sales marketing and communications, Jaguar North America. "We know our new XJ is connecting with consumers and this notion is proved by the results of the study."
The all-new 2004 XJ sedan went on sale in June 2003, and is the most advanced road car Jaguar has ever produced being constructed from rigid and lightweight aluminum. In September 2004, the XJ stretched in length by 5 inches with the addition of three new XJ Long Wheelbase models -- the XJ8 L, Vanden Plas and the Super V8.
Progress in this latest survey follows the company's recent 2004 Initial Quality Study, which saw Jaguar become the highest ranked European car manufacturer for quality. Jaguar rose from tenth in 2003 to rank third overall, an increase of 20% on the previous year's performance. Again, Jaguar's best performing model was the XJ sedan. The S-Type and X-Type improved their performance by 28% and 13% respectively.
Jaguar offers a four-model range of luxury sedans and sports cars packed with fully competitive technology and safety systems wrapped up in stylish bodies. The X-Type premium compact sedan is the company's first all-wheel drive model combining Jaguar looks in an affordable, sporting package.
J.D. Power and Associates operates in market research, forecasting, consulting, training, and customer satisfaction.
Jaguar designs and manufactures premium sedans and sports cars.