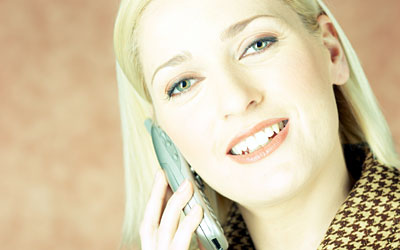 SERCOM, the wireless division of Telecomunicaciones de Guatemala S.A. (Telgua), a property of America Movil, has selected Nortel Networks to deploy a nationwide GSM network. The new infrastructure will position the operator to increase its current voice capacity as well as facilitate regional and international roaming.
Under a new contract, Nortel Networks will implement its complete GSM solution to overlay SERCOM's existing CDMA2000 1X network, which is also based on Nortel Networks wireless equipment. This will position SERCOM to seamlessly manage both networks. The overlay network will also be GPRS (General Packet Radio Service) and EDGE (Enhanced Data rates for GSM Evolution) ready.
"At SERCOM we strive to offer extensive service choices to our subscribers in Guatemala," said Marvin Par, general director, SERCOM. "We wanted the enhanced roaming capability of a GSM network and once again Nortel Networks was the vendor with the proven wireless solution that best met our requirements."
"Nortel Networks continued commitment to America Movil, SERCOM, and other key Latin American customers is to help them be successful by deploying networks that will position them to respond to market demands, drive new revenues and keep operational costs down," said Vic Cervantes, managing director, Mexico and Central America, Nortel Networks. "With this first implementation of GSM in Guatemala, SERCOM will be positioned to leverage its previous investments while offering outstanding additional services in the market."
Nortel Networks has worked with America Movil for many years to implement wireless networks in Latin America spanning TDMA (time division multiple access), CDMA (code division multiple access), and now GSM technologies.
Nortel Networks has deployed 80 GSM/GPRS networks in more than 50 countries. Nortel Networks is the only supplier with Wireless Data Networks operating in all three advanced technologies -- GPRS, CDMA2000 and UMTS (Universal Mobile Telecommunications System).
America Movil is the leading provider of wireless services in Latin America. It has more than 36 million wireless subscribers across the continent and holds 94.3 percent of Telgua shares. Telgua is a provider of fixed and wireless services and a range of other telecommunications services in Guatemala. SERCOM is the Telgua wireless arm that delivers PCS service in Guatemala.