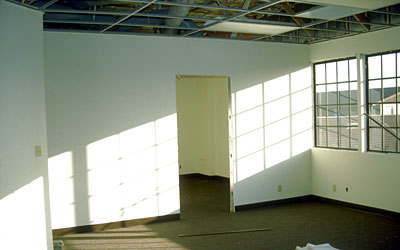 Alias Systems announced today that it has released Alias ImageStudio, a new rendering application, as well as an upgrade to Alias StudioTools, computer-aided industrial design software, and an improved version of Alias PortfolioWall, a presentation tool for digital images.
These three new and enhanced software products make important improvements to the speed, power and efficiency of automotive and product design workflow.
"With this broad scope of new releases, Aliasfair trade continues to innovate and evolve its premier industrial design tools, especially in the areas of sketching, visualization, concept and Class A modeling," explains Peter Mehlstaeubler, Alias Vice President, Product Development. "These products represent an important step forward in our continuing goal to advance the art of industrial design by providing the most productive 2D and 3D design software tools available."
While the art of 3D rendering normally requires a high level of technical software skill and can take months to master, ImageStudio makes it possible to create professional rendered images in a fraction of the time. The streamlined nature of the new rendering software helps a designer spend less time preparing 3D rendering for presentation, leaving more time for designing and modeling. For instance, with ImageStudio a designer can bypass complex shader and lighting set up requirements to create an image in as little as one hour.
ImageStudio uses mental rayfair trade rendering technology and supports state-of-the-art "Image Based Lighting" for high quality, realistic images. The software accepts 3D files from StudioTools, Mayafair trade and files in the industry standard IGES data format. Rendered images can be saved in common image formats such as BMP, TIFF or JPEG, or as an interactive QuickTimefair trade VR file.
StudioTools 11 is the next major advance in a long line of leading Alias industrial design solutions. New tools in StudioTools 11 speed the creation of rolled surface edges, allowing designers to efficiently model edge finish details. Modeling enhancements include the ability to quickly represent cut and parting lines on concept models, allowing designers to add details and experiment before they need to take steps to create final geometry.
New image manipulation functionality streamlines the concept design workflow. Color correction and replacement tools provide a designer with all the sketch and photo manipulation functionality required to fine tune a concept, eliminating the need to move to a different application. Also new are image deformation and warping tools for stretching or pulling an entire sketch or parts of a sketch, a feature that makes concept experimentation quick and easy.
Enhancements in the ability to visualize and project sketches onto 3D concept models further enrich the StudioTools unique design workflow that combines sketching and modeling for rapid concept development and evaluation. Other enhancements provide more reliable data transfer with CAD systems and the ability to handle very large data sets from scanners.
PortfolioWall is an easy to use presentation tool that assists design teams in quickly accessing, presenting and annotating visual 2D and 3D data. The latest release has a contemporary interface that is more consistent with the Alias family of products and has a new 3D data viewer that offers improved tessellation for high quality display. The new release also handles large data sets faster, an especially useful feature for automotive applications.
Many of the improvements in PortfolioWall offer better integration with StudioTools software including support for native StudioTools wire files. StudioTools users may export sketch image planes for viewing in PortfolioWall and Release 1.6 will also save files in JPEG, TIFF, BMP or ALS formats.