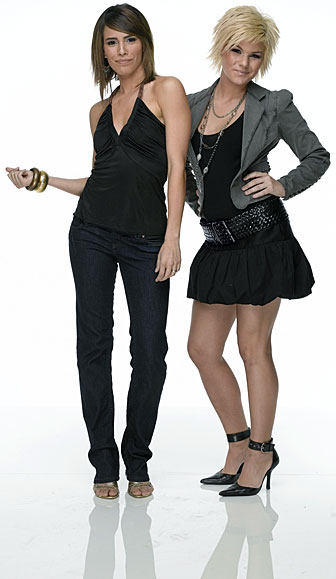 Idol Tonight on the TV Guide Channel is an exclusive live pre-show and red carpet event that will take viewers to all the festivities that precede each American Idol competition. Premiering Tuesday, March 14 at 7:00 p.m. ET/PT, Idol Tonight will be hosted by TV Guide Channel's Kimberly Caldwell, a former American Idol finalist, and Rosanna Tavarez, a former contestant on Popstars.
Idol Tonight will be broadcast from Television City studios, where the American Idol show takes place, to deliver all of the excitement, anticipation and energy from the hundreds of fans who show up each week see their favorite contestants perform. Idol Tonight will commence on March 14th, counting down each week with American Idol's final 12 contestants. The finale of Idol Tonight will culminate on TV Guide Channel the same night as the American Idol finale and final results show, both of which will air live on FOX from the Kodak Theater in Hollywood.
"American Idol has become the must-watch event on TV for millions of viewers, and TV Guide Channel is pleased to bring these fans the exclusive pre-show right from the red carpet of the nation's number one show," said Ryan O'Hara of TV Guide Channel. "Idol Tonight represents our commitment to providing viewers with original programming and content that captures the most popular and culturally relevant shows on TV today."
Each week, Idol Tonight's one-hour telecast will feature never-before-seen footage of the current season's American Idol contestants, including auditions, outtakes, and post-performance confessionals. Fans can also look forward to interviews with each week's eliminated performer. The show will also feature interviews with former American Idol finalists, industry insiders, fashion stylists, vocal coaches, casting agents, online experts and top magazine editors.
Idol Tonight will encore Tuesday at 10:00 pm and midnight, Wednesday at 1 and 6 pm.