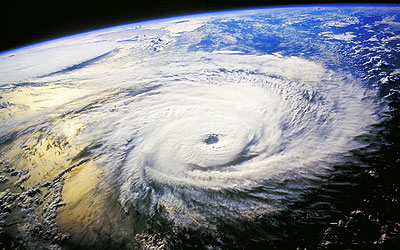 Expert meteorologists at The Weather Channel report that Tropical Storms Bonnie and Charley both became better organized on Wednesday morning and are likely to cause an extremely unusual chain of events to unfold. The state of Florida is threatened by two landfalls within 24 hours of each other. Bonnie is forecast to make landfall on the Florida Panhandle on Thursday, with Charley following on Friday, possibly as a hurricane on the west coast of the Florida peninsula.
Sears said that its stores in Florida and along the East Coast are currently stocked with storm-related essentials, and the company anticipates quickly moving additional merchandise into any areas impacted by Tropical Storm Bonnie or Hurricane Charley.
Sears has more than 6,000 generators and other hardware items, such as storm-duty chain saws, positioned in distribution centers in Florida and southern Georgia. Sears is working with manufacturers to send truckloads of additional supplies directly to areas of most need in the anticipated path of the storms. Sears also has pre-positioned additional relevant inventory in targeted stores.
Sears carries the following storm-related items:
Generators
Batteries and battery-operated radios and flashlights
Dehumidifiers
Sump pumps and hoses
Chain saws, hand-tools and cordless power tools
Wet/dry vacuums
Blankets, pillows and weatherproof clothing
Work boots and gloves
Stores in the storms' path have experienced a heightened demand for generators and other storm-related items in the past few days as residents prepared for rough weather.
"Sears has a long history of meeting the needs of families and their homes, and we are prepared to meet the needs of those affected by these storms," said Jeff Jones, Sears' executive vice president of merchandise operations. "We're also ready to send additional merchandise and supplies to our stores along the mid-Atlantic as residents clean up after the storm."
Tropical Storm Bonnie is expected to impact the Florida panhandle today and Hurricane Charley is expected to make landfall on the state's lower coast tomorrow. WeatherBug is actively tracking both storms and has meteorologists who can provide the media with weather data, expert analysis and advice on how to prepare. WeatherBug provides live neighborhood weather from across the U.S. to broadcasters, federal and state government agencies, the National Weather Service, schools, consumers and businesses.
WeatherBug has nearly 280 live weather monitoring stations across Florida. These stations monitor current conditions in real-time, such as wind speed, wind direction, temperature, rain rate and barometric pressure, and in many cases stream live camera images. WeatherBug's meteorologists have access to this rich proprietary local data and can speak about the storms from either a local or a national point of view. In addition WeatherBug's Media partners in Ft. Myers, Florida WZVN (ABC 7) and WBBH (NBC 2) offer views with live data from 5 live cameras and 20 weather stations that will be tracking every second of the storm as well as WFTS, ABC Action News in Tampa, Florida. These media partners will be delivering live, life saving information throughout the course of the storm.
In addition, WeatherBug meteorologist Ryan Towell has been dispatched to Florida to track Hurricane Charley's progress live via an online journal.
With 21.5 unique monthly users in June, according to comScore Media Metrix, WeatherBug is a top source for news and information online, providing live, accurate conditions that stream directly from local weather stations. WeatherBug is powered by its own a comprehensive network of over 7,000 live weather monitoring stations, that are based primarily at schools nationwide, as well as other community locations.
As tropical storms Bonnie and Charley come ashore -- however strong they are -- researchers will learn even more about the pressure they put on homes and businesses.
The Florida Coastal Monitoring Program (FCMP) has been collecting hurricane wind information near ground level since 1998, using a unique approach to measure both the wind pressures on homes and wind turbulence in the area.
More than thirty homes in Florida and the Carolinas have been instrumented so far, outfitted with up to 28 sensors to measure wind speed and the actual force or pressure it exerts, and a weather station mounted on the roof to collect wind velocity data. A camera is placed in the yard and wired to a time-lapse VCR set up in a weather resistant box to capture the event on tape.
Towers are deployed near the homes, as well as in optimal locations to measure eye wall wind velocity. This ongoing research provides a more realistic view of ground speed winds and how they damage homes, something that hasn't been studied extensively before
Dr. Tim Reinhold, vice president of engineering at the Institute for Business & Home Safety (IBHS), one of the researchers involved in this project, is also working with teams from the University of Florida, Florida International University and Clemson University. They are set up to monitor two homes in the panhandle and two more in the Naples area.
This detailed data will allow researchers to put a finer point on the relative vulnerability of homes based on their surroundings, construction, and protection measures. Each storm that hits helps the FCMP gain a better understanding of how to make homes less vulnerable to hurricane winds.