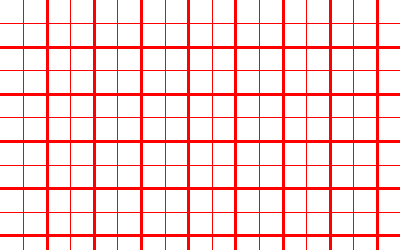 Myricom announced today that the Chinese supercomputer known as Red Grid will use Myrinet for its high-speed cluster interconnect. The Red Grid project, announced in July 2003, is being developed in Beijing by the state-backed National Research Center for Intelligent Computing Systems, and by Dawning Information Industry Co, a 1995 spinoff of the Chinese Academy of Sciences.
Red Grid's first product, the Dawning 4000A model, will use Myrinet PCI-X interfaces and high-degree switches to interconnect 2,192 AMD Opteron processors running Linux. The Red Grid system will be deployed in June 2004, with performance results to be submitted for the June 2004 list of TOP500 Supercomputer Sites. The supercomputer is expected to be one of the fastest supercomputers in the world and the fastest in China.
"Dawning conducted extensive testing and evaluation of all available networking technologies, including emerging technologies," said Dr. Lu Xiu, CTO of Dawning. "Myrinet's superior performance and scalability, combined with product maturity and stability, make it the ideal choice for a very large production computing cluster such as Red Grid."
Myrinet clusters are used for computationally demanding scientific and engineering applications, and for data-intensive web and database applications. There are thousands of Myrinet clusters in use worldwide, including several systems with more than 2000 processors. Myrinet technology is used in 38% of the November 2003 TOP500 sites.
"The Myrinet solution is an excellent companion to our AMD Opteron processors going into the Red Grid project," said Ben Williams, director of the Server/Workstation business segment at AMD. "Myricom has long been a strong technology leader in supplying interconnect for large-scale, world-renowned clusters, and the AMD Opteron processor - with leading 32- and 64-bit performance, low-latency, high-bandwidth memory access and scalable multiprocessing - is a natural choice for clustering environments. We look forward to Red Grid further demonstrating the strength of the AMD and Myricom combination for high-performance clustering."
"Myricom is very pleased that Myrinet has been selected as the high-performance interconnect for the Red Grid project," said Dr. Nan Boden, Myricom's executive vice president. "Myrinet provides the performance, scalability, and high availability that have made it the leader in high-performance cluster interconnect in the world today. We look forward to continuing our strong relationships with Dawning and with AMD as Red Grid becomes reality."
Dawning focuses on research, development, manufacturing, and selling of a wide range of self-branded server hardware and related application software.
Myricom created Myrinet, a high-speed network for connecting computers to form clusters.