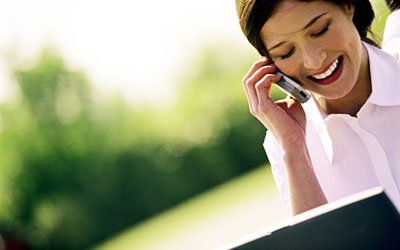 The GSM/GPRS cellular system solution of Skyworks Solutions has been selected by Vitelcom Mobile, a major Spanish designer, manufacturer and distributor of mobile phones, for use in multiple new handsets.
Available today to Telefonica subscribers located predominantly in Spain and Latin America, Vitelcom's new Skyworks' enabled handsets include features such as high-quality color LCD displays, tri-band, polyphonic ring tone melodies and exciting downloadable games. Further, Vitelcom plans to introduce additional new phones based on Skyworks' cellular system solution later this year.
"We are extremely pleased that Vitelcom has selected our GSM/GPRS cellular system solution as the foundation from which they can develop numerous tri-band handsets," said Murthy Renduchintala, Skyworks' vice president of cellular systems. "Latin America represents a significant growth opportunity for our companies as GSM is deployed throughout the region. We are excited to be a part of this expansion."
"After evaluating competing chipsets implementations and approaches, we are convinced that Skyworks offers one of the industry's most comprehensive cellular system solutions," said Carlos Carrero, president of Vitelcom. "Skyworks' GSM/GPRS solution enables us to deliver the functionality demanded by our customers in a cost-effective and timely manner."
Skyworks' system solution includes all major ICs, a full protocol stack, MMI, all necessary development tools and customer support required to build a complete Internet-enabled GSM/GPRS handset. The hardware portion of Skyworks' solution implements all digital and analog baseband processing, multi-band/multi-slot power amplification, power management, battery charging and transceiver functions. The system incorporates Skyworks' industry-leading, low-power, direct-conversion transceiver, which eliminates the intermediate-frequency conversion steps of earlier mobile handset solutions. Skyworks' protocol stack has been field tested, qualified and approved in more than 50 countries, and by more than 70 GSM network providers worldwide.
Skyworks is a wireless semiconductor company focused on RF and complete cellular system solutions for mobile communications applications. The company is focused on providing front-end modules, RF subsystems and cellular systems to handset, WLAN and infrastructure customers.