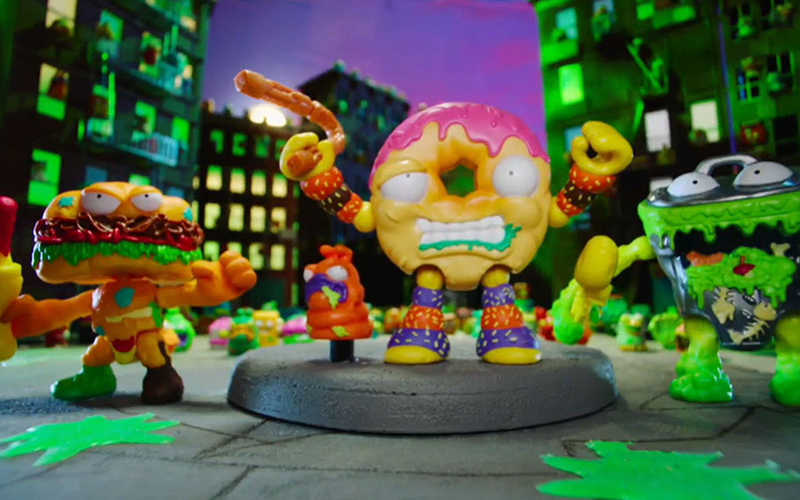 Grossery Gang Putrid Power - Your Shoppin's Gone Rotten. Vs. Putrid Power. It's a clean vs. gross show down.
Way more gross than most, this pack contains twelve Grosseries, with two hidden Grosseries. Who will you find inside? Will it be the awesome yet evil Clean Team or an epicly putrid Limited Edition Grossery?
Keep and store your Grosseries in the two bins provided. 150 new characters to collect, swap and squish, including new Big Mouted Biters and Metallic characters.