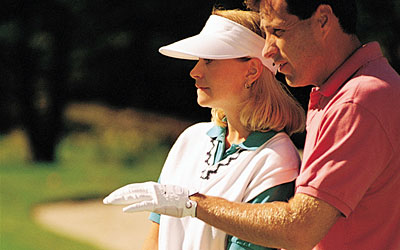 Golf School is a comprehensive guide to the game: its rules, tools, personalities, and courses. Golf is one of the most popular recreational and competitive sports in the world, and this book is filled with professional advice on how to improve your game. Ideal for beginning to advanced players, the book features illustrations that will help players perfect their strokes, along with advice on how to choose the best equipment.
Tee-To-Green Curriculum - One of the most respected teachers in the game, McLean coaches professionals like Tom Kite and runs a string of prestigious golf schools across the U.S. and Canada. In Golf School, he saves you the cost of airfare, lodging, and tuition with a curriculum between the covers that's adaptable to players of all levels. For beginners and high handicappers, he stresses the basics. Better players will benefit from his emphasis on course management, the mental aspects of the game, and what it takes to think like a pro.
"Jim McLean is a better teacher than the Dalai Lama" said actor Bill Murray.