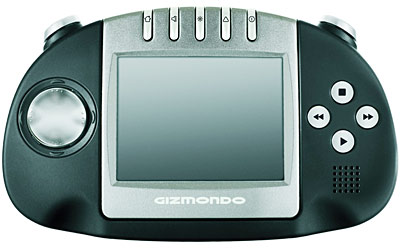 A Gizmondo store will be opening in Carnaby Street, one of the most well-known and youth-orientated retail areas in central London, in the run up to Christmas.
The retail store will act as a showcase for the Gizmondo, software and accessories, allowing consumers to get hands on with the very latest kit. In addition, products in development will be shown from time to time, allowing focus testing and other valuable market research.
"Having such a highly prized retail location to showcase the product will prove invaluable in many respects, but most of all, in providing an open line of communication to the consumer," said Carl Freer of Gizmondo Europe. "We don't see this flagship store as competition to other retail. The store's primary function will be to promote the device and the brand as a whole, which in turn will drive more traffic to every retailer stocking Gizmondo."
The Gizmondo is powered by a Microsoft Windows CE.net platform, boasts a 2.8-inch TFT color screen with a Samsung ARM9 400Mhz processor and incorporates the GoForce 3D 4500 Nvidia graphics accelerator. It provides cutting-edge gaming, multimedia messaging, an MP3 music player, Mpeg4 movie playing capability, a digital camera and a GPRS network link to allow wide- area network gaming. Additionally, it contains a GPS chip for location based services, is equipped with Bluetooth for use in multi-player gaming and accepts MMC card accessories.