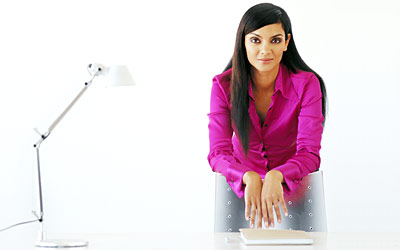 Getty Images has added thirteen creative image collections. "From science photographs depicting human biology to diverse ethnicities in lifestyle imagery, these new collections significantly enhance the depth and breadth of our offering," said Michael Teaster, Getty Images' vice president of image partners. "We are delighted to have attracted these well-respected partners and look forward to marketing and distributing their work."
In response to communications professionals facing increasing design challenges within limited budgets, Getty Images now offers even more affordable creativity with the addition of seven royalty-free (RF) collections, doubling its current offering. In addition, Getty Images will launch The Royalty-free Zone later this month, a new landing page, making it even easier for customers to access special offers and latest RF imagery, including these new collections. Among these are Image Source, fresh, creative photography covering a diverse range of contemporary themes; MedioImages, a unique range of exciting concept images for the Hispanic market; and Stockbyte, conceptual imagery with high-end production values at a variety of price points.
"We are pleased to be partnering with the undisputed leader in imagery products and services," said Jerry Kennelly, founder and chief executive officer of Stockbyte. "As a result of this partnership we anticipate outstanding revenue growth, supported by Getty Images' continuous innovations and commitment to delivering extraordinary service to its customers."
Concurrent with its aggressive global expansion, Getty Images remains focused on adding regionally-relevant content to meet increasing demand. New collections include Asia Images, featuring Asian subjects and situations including lifestyle, business and travel; PhotoAlto, conceptually strong imagery with a distinct European style of photography; and fStop, featuring a distinctly designer-oriented aesthetic with a German focus.
Other new image collections are America 24/7, DK Stock, Dorling Kindersley, Image 100, Panoramic Images, Stockdisc and Visuals Unlimited. These collections will be available beginning this month, with content refreshed regularly. Getty Images will continue to add premier image partners to ensure that visual communicators find fresh and relevant images.
Getty Images creates and provides still and moving images to communication professionals around the globe.