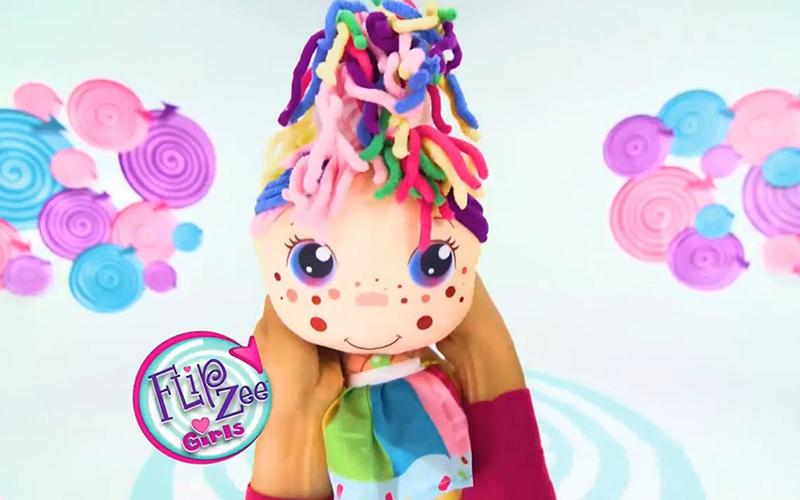 Flip Zee Girls - The Babies that flip for you. Look into their baby eyes, then flip for a big girl surprise. The two-in-one toys that flip into bundles of joy. Flip Zee Girl Hair Ties too.
Collect them all for more Flip Zee Fun.
Each Flip Zee Girl has her own freckles, smile, and eyes.
Unique beautiful full dresses.
Colorful hair and great styles.
Sweet and cuddly.
Flip Zee Girls have Flip Zee Pets too.