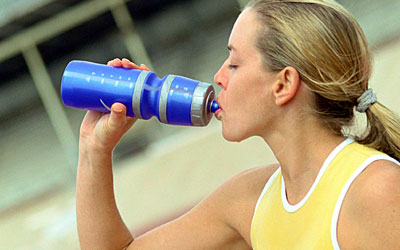 Discovery Networks announced today the creation of FitTV, a new basic cable fitness network scheduled to launch January 1, 2004. The announcement was made by Billy Campbell, president, Discovery Networks, U.S.
The creation of FitTV, formerly The Health Network, that Discovery Communications acquired from the Fox Cable Networks Group in September 2001, re-establishes DCI's commitment to leading the industry in the health media category. The network will launch with 30 million subscribers with commitments to approximately 50 million subscribers over the next few years. Campbell has named Carole Tomko as general manager of the network. A 19-year media industry veteran, Tomko most recently served as vice president of production and development for Animal Planet.
"We've talked to a number of affiliates, and have identified a robust business opportunity in the health category that focuses on the multi-faceted world of fitness for the mind and body," says Campbell. "FitTV will be a companion network to the Discovery Health Channel, with high-energy, visually appealing programming designed for the millions of men and women for whom fitness is a way of life."
Fit TV will partner with Jake Steinfeld, who has emerged as one of the world's great motivators for physical and emotional well-being, to relaunch the network. FitTV will relaunch in 2004 with new "Body by Jake" programming and additional new exercise and wellness series and specials.
"I can't tell you how pumped I am to partner with Discovery to relaunch the network! Our goal with FitTV will be to entertain, inspire and educate viewers in all aspects of fitness and lifestyle," said Steinfeld.
More than $81 billion is spent in the United States on fitness and weight loss-related products each year. This, coupled with extensive discussions with operators, consumers and potential advertisers, confirmed that Fit TV would meet the needs of a large, underserved audience.