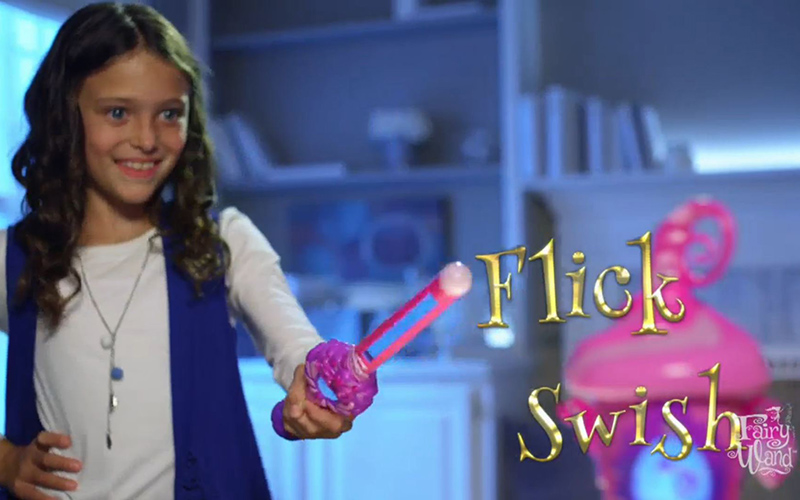 Fairy Wand and Pixie House. Flick, swish, bubbles. Learn the spell to get the power. And so many more spells to discover.
You Control the Magic - Create your own magic when you team up with these fun fairies. Fern (the pink fairy), Willow (the blue fairy), and Lily (the purple fairy) will teach you spells and lead you on dazzling journeys through mystical lands. Dance and imagine your way to fun as you create a world of friendship, magic, and adventure.
Enter the world Of Dragons, Fairies, and Wizards, a world of friendship, magic, and adventure. A Magical Fairy or Magical Dragon lives inside each wand, who will teach you magic spells and take you on amazing adventures. Swish and flick your way to cast magic spells, including spells unique to each wand character. Go on adventures and meet magical creatures such as pirates, unicorns and pixies. There are thousands of possible interactive combinations for hours of entertainment and fun. These tech toys each include two vibrant LCD screens let you really see the magic inside the Fairy Wand or Wizard Wand. Send your Magical Fairy or Dragon Wizard to the Pixie House or Wizard Tower to expand your fun. Use your Fairy Wand to send your Fairy to visit the Pixie, or use your Wizard Wand to send your Dragon to battle the Wizard.