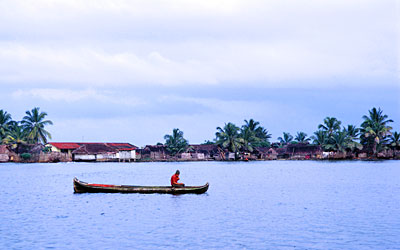 An environmental monitoring facility in Panama is the first to employ Earth science research and space-based observations to provide Central American decision makers with early warning about a variety of ecological and climatic changes.
The innovative regional monitoring system is called Servir, a Spanish term meaning to serve. It is also the Spanish acronym for the Regional Visualization and Monitoring System for Mesoamerica.
Featuring a massive, Web-based data archive of maps and satellite imagery, decision-support tools and interactive visualization capabilities, Servir is designed to aid government and industry across the seven countries of Central America and the southern Mexican states.
The system contains user-friendly, interactive tools. It is designed to make Earth observations and predictions freely and readily accessible to anyone with an Internet connection. Designed to track weather, climate and ecological events, the system has already shown results in Central America, monitoring wildfires, red tides, and blooms of toxic algae threatening local fishing areas.