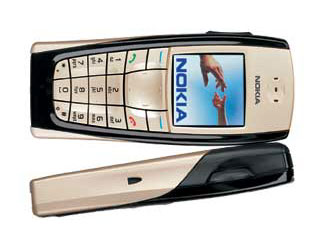 Cingular is deploying Enhanced Data for GSM Environments (EDGE) technology in its South Florida market and making available its new SonyEricsson GC82 EDGE PC card.
Cingular's EDGE technology enables true third-generation (3G) wireless data services with data speeds typically three times faster than those available on GSM/GPRS networks. Cingular's rollout of EDGE in South Florida means that customers in this market who are activated on Cingular data-enabled rate plans can now enjoy faster speeds when accessing the Internet from a wireless phone or laptop, or while sending and receiving digital images. To enjoy these benefits, Cingular data customers need obtain an EDGE-enabled device, such as the Nokia 6200, or the newly launched SonyEricsson GC82 EDGE PC card to take advantage of faster speeds.
Based on GSM, the worldwide standard for wireless communications, EDGE is a software enhancement for Cingular's General Packet Radio Service (GPRS) data network that can support peak data rates up to 170 kilobits per second with average data rates of 75-135 Kbps. Cingular Wireless was the first carrier in North America to launch EDGE in June 2003, in its Indianapolis market.
Cingular's EDGE technology is ideally suited for mobile professionals and small- and medium-businesses that want the benefits of wireless Web access but find enterprise-level solutions cost-prohibitive. Customers using their handsets to access the Internet can take advantage of Cingular's Wireless Internet Express service. Those wanting to connect via a laptop or PDA can take advantage of Cingular's Data Connect phone or PC card products, which feature easy-to-install software that allows customers to quickly establish high-speed wireless connections.