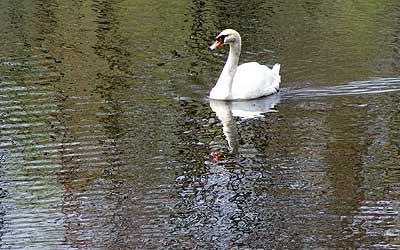 Earth Day Celebrated at the Detroit Zoo
The Detroit Zoo celebrated Earth Day with activities promoting the importance of worldwide conservation and environmental education. Activities include crafts, games, and musical entertainment.
Marc Thomas and Max the Moose performed "Moosical" fun for children of all ages in the Wildlife Interpretive Gallery. Local environmental and conservation groups were on site with information about efforts to preserve and conserve the natural world. Smokey the Bear was present to give children and adults tips about the environment. Children could partake in a conserve the species scavenger game, Earth Friendly crafts, and face painting. There was also a climbing wall for children to test their strength and skills.
Throughout the day, visitors enjoyed animal enrichment activities. Zookeepers at the Detroit Zoo used toys, treats, and activities to challenge and stimulate the animals. Activities included yellow-spotted sidenecked turtles and red pandas enjoying their favorite snacks; gorillas and chimpanzees problem-solving to find hidden delicious treats; and binturongs searching pine cones for treats stuffed inside. Among other planned enrichment activities, the Amur tiger mom and cubs attacked an animal-shaped pinata filled with appetizing treats, and Asian elephants demonstrated the strength of their trunks by lifting tractor tires and searching through fire-hoses.
Environmental Trends Mostly Positive this Earth Day according to the Pacific Research Institute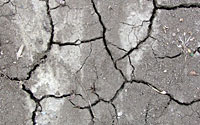 The ninth annual Index of Leading Environmental Indicators, released today by the Pacific Research Institute and the American Enterprise Institute, shows that the environment continues to be America's single greatest policy success. Environmental quality has improved so much, in fact, that it is nearly impossible to paint a grim, gloom-and-doom picture anymore.
Environmental quality is improving steadily and in some cases dramatically in key areas:
Average vehicle emissions are dropping about 10 percent per year as the fleet turns over to inherently cleaner vehicles, including modern SUVs.
Ninety-four percent of the population is served by water systems that have reported no violations of any health-based standards.
There has been a 55-percent decline in toxic releases since 1988, even while total output of the industries covered by this measurement has increased 40 percent.
Despite most popular assumptions, U.S. air quality trends are found to be at least equal, if not slightly better, than in Europe.
The Index shows that one of the few areas to show a decline in quality is that of public lands. While funding and land allotments have increased, quality has deteriorated by most significant measures. The root of the problem is an excess of political management, and the answer can be found in innovative solutions such as land trusts and resource leases.
Lowe's Offers Earth-Friendly Home Improvement Suggestions
"People are realizing that even small improvements around the home, such as switching from incandescent to fluorescent light bulbs, can make a big difference in energy consumption and save them money," said Michael Chenard, director of environmental affairs, Lowe's. "Earth Day serves as a reminder for us all to look around our homes and our backyards for ways to be more energy efficient and Earth-friendly."
To help homeowners support Earth Day, Lowe's offers these easy tips:
Install an ENERGY STAR qualified programmable thermostat that automatically adjusts the temperature according to usage needs. Programmable thermostats can save up to $100 annually in energy costs.
Line-dry laundry when weather permits to cut-down on excess energy from clothes dryers.
Distribute fertilizers and lawn chemicals according to package instructions. Using more than the lawn can absorb can run off into the groundwater supply, rivers and streams.
Plant deciduous trees on the south facing side of a house. Leafy in summer, deciduous trees provide shade to cool the home.
Change ceiling fan blade rotation to counterclockwise to help a room feel cooler. Refer to the fan's owner's manual to find the switch location.
Save water by turning off the faucet when brushing teeth or shaving.
Use the mulching blade on a lawnmower to recycle lawn clippings. The lawn clippings decompose rapidly and naturally, without using space in a landfill.
Replace disposable, clogged furnace or air filters that can reduce airflow through the heating/cooling system, forcing the unit to work harder and use more energy.
Encourage a backyard bird habitat by installing birdhouses and planting native vegetation. The birds' presence will help curb bothersome insects and create an enjoyable outside environment.
Invest in a tap-mounted water filter for convenient, healthy, bottled water-quality water without the waste.