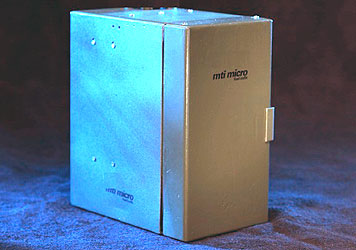 MTI MicroFuel Cells, a subsidiary of Mechanical Technology, has received a contract to supply direct methanol fuel cell systems (DMFCs) to the Army Research Laboratory (ARL).
The $200,000 contract includes the sale of units scheduled for delivery in the second quarter of 2004. Some of the units will be delivered in the form factor of the BA5590, a high volume, disposable, primary battery for the military. These units will each produce approximately 5 watts of continuous power, and 35 watts of peak power. Some compact units will also be delivered each targeting approximately 750 milliwatts of continuous power, and 3 watts of peak power.
"We support ARL in its mission to improve the capabilities of equipment used by soldiers in the field, and believe DMFCs will provide significant advantages over current battery technologies," said Dale Church, Chairman of MTI Micro.
A DMFC is a portable power source for electronic devices that creates useable electrical energy through a chemical reaction of a fuel with a catalyst. MTI Micro's proprietary micro fuel cell systems use methanol, a common alcohol with a high energy density, which can allow its systems to be lightweight and provide power for longer mission duration.