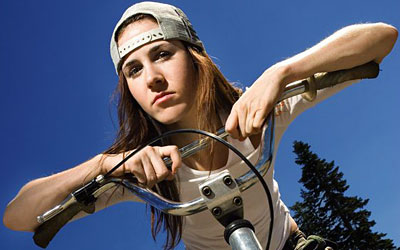 HandHeld Entertainment will add hundreds of hours of video content to its ZVUE video download store through a licensing agreement with TotalVid, the world's largest video download store for action sports, anime, martial arts, travel and instructional videos.
The agreement with TotalVid will give ZVUE users access to a massive downloadable library of extreme sporting videos and productions including skateboarding, inline skating, kiteboarding, mountain biking, paintball, skiing, snowboarding, snowmobiling, surfing, wakeboarding, motorsports and windsurfing videos. ZVUE users will also have access to anime, martial arts, how-to, and travel videos.
"TotalVid offers mobile video catered to mobile lifestyles, which makes it a great fit for ZVUEers," said Jeffrey D. Oscodar of HandHeld Entertainment.
TotalVid's extreme sporting videos will be available for download from the ZVUE download site in ZVUE-compatible form.
"The ZVUE is great because it gives its users the ability to do things like watch a new skateboarding trick at the skate park and then try it moments later," said Karl Quist of TotalVid. "When you couple the mobile ZVUE with mobile entertainment from TotalVid, you have a hit on your hands."
The upcoming next generation ZVUE will feature on-board flash memory, a rechargeable lithium-ion battery, and will be compatible with Windows Media Video (WMV) and Windows Media Audio (WMA) through the use of Microsoft's secure Digital Rights Management (DRM) software. The next generation ZVUE will utilize a thinner housing than the original ZVUE and will be available in new colors.
TotalVid delivers video that cannot be found on TV, cable, or rental.
HandHeld Entertainment offers mass-market portable media players.