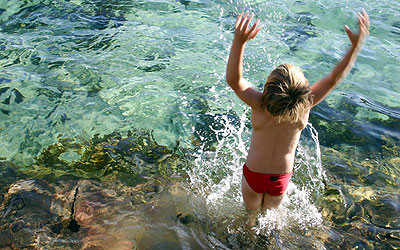 The 8th annual Digital Video Expo West conference and exhibition returns to the Los Angeles Convention Center, where it is running from December 5-10, 2004. Focusing on HD, audio, broadcasting, business practices, digital photography, extreme video, independent filmmaking, lighting, visual effects, and video, Digital Video Expo West provides information on cutting-edge tools, techniques and technologies to the professional digital video community.
"When you look at the roster of companies that are participating in this year's Digital Video Expo West, it's apparent that our participants represent a veritable 'who's who" of the industry," said Colin Zink, Show Director. "Whether sponsors, exhibitors, educational faculty or attendees, it's clear that our event has once again attracted the true innovators in all areas related to the creation of digital video."
Such major companies as Adobe, Apple, Avid, Canon, Panasonic, and Sony are among the over 100 industry leaders who will maintain a presence at the event on the show floor, and in the hands-on conference sessions.
In addition to its vast exhibit hall, it is the first-class educational program that has become a major attraction at Digital Video Expo. Conference sessions will provide attendees with everything they need to know about digital video -- including production, post-production, delivery and business practices.
The expo offers a full schedule of special events and free programs to all attendees, including a keynote address by Academy Award-winning film editor Walter Murch, vendor sessions from Adobe, Canon and Sony, an Xtreme Video and Photo track, and a session on Independent Digital Filmmaking.