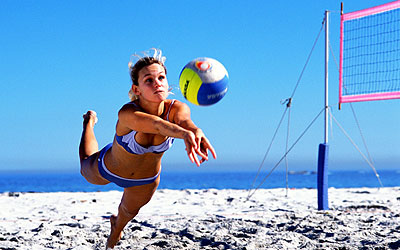 Accom today introduced the latest development of its industry-standard Dveous/MX Universal-format Digital Video Effects system. With double the effects power, the new Dveous/MX now provides an industry-leading eight channels of DVE in all SD and HD formats.
In full Quad Twin configuration, Dveous/MX supports either eight channels of video or four video/key channel pairs for outstanding versatility in effects creation. Effects created to exploit Dveous's Quad Twin capabilities can be used equally in standard definition and high definition and transferred freely between formats.
Dveous/MX is now the only freestanding DVE to provide eight channels of standard definition and high definition effects capability.
Dveous/MX can be set to work as a dual twin or quad twin system in standard definition (525 or 625) or, with a simple setting change, be transformed to work in high definition in 720 or 1080 at all frame rates. The Quad twin capabilities for standard definition can be performed all in one chassis with Quad Twin high definition requiring two Dveous/MX chassis. Existing Dveous/MX systems can easily be upgraded to the Quad Twin capabilities.
Dveous/MX's new capabilities also include the eagerly-awaited four channel wide-range defocus facility, available in Quad Twin mode for standard or high definition work.
Dveous/MX now also features comprehensive facilities for enhanced workflow and network integration. The combination of new internal disk storage and built-in Ethernet means technical directors (TDs) and effects artists can quickly and easily manage and augment their effects palette by transferring existing effects and jpeg imagery from any source on the network. Software updates can be loaded direct via ftp transfer, and recall of effects and material stored on Dveous is now faster than ever before.
"With its new Quad Twin capability, Dveous/MX combines the most powerful DVE available in high definition with the benefits of universal-format versatility to strengthen Dveous's long-established position as the most popular DVE in the industry," said Dveous Product Manager Jim Barclay. "These new capabilities give TDs and effects specialists the power to develop groundbreaking effects and use them in the great majority of serious facilities anywhere in the world, in any format."
All Dveous/MXs are shipped complete with a rich feature set including UltraWarp, SurfaceFX, SuperShadow, TimeFrame Effects Editor, reTouch color correctors, OrbitalFX, Supermatte, SpiralFX, Target FrameStore, Wide range Defocus, Solid Builder.