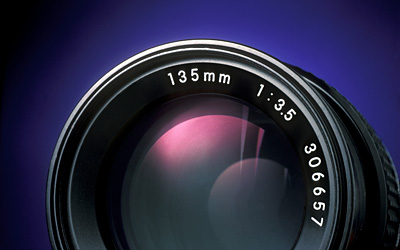 Digital Video Expo East will be held in New York City, July 12-16, 2004. The event will be the East Coast's largest and most comprehensive conference and exhibition, providing information on cutting-edge tools, techniques, and technologies to the professional digital video community.
Attendees at the conference will have the opportunity to attend in-depth instructional sessions taught by the industry's most-respected experts, covering all aspects of digital video, including cameras, lighting, sound, post production, hardware and software tools, digital photography, extreme video, independent filmmaking, and business.
At the center of the conference program are the Apple Certified Pro sessions, to be taught by Apple Certified trainers, and which cover the following topics and technologies:
Motion Certification - This course will start with motion graphics fundamentals and take users through Motion's most advanced features. Attendees will learn by creating professional projects and experience the power of Motion.
Final Cut Pro HD Certification - After getting acquainted with the software's interface, attendees will dive into chapters on marking and editing, inserting and adjusting edits, working with clips on the timeline, and more before moving on to advanced topics like creating transitions and motion effects, and filter and rendering options. All of Final Cut Pro HD's powerful new features are covered, including real-time color correction and effects, video signal analysis, and improved previews. This course is Level One Certification for Final Cut Pro.
DVD Studio Pro 3 - Topics covered include storyboarding, bit-budgeting, encoding audio and video, creating still and motion menus, interactivity and navigation, chapter markers, stories, Web links, slideshows, scripts, juggling multiple audio tracks and camera angles, and building, formatting, and burning the DVD.
Other conference sessions at Digital Video Expo East are organized in three tracks, covering Video, Audio, and Business. Highlights include:
The Power of Lighting
Digital Video Documentary Crash Course
Cameras
HD Production and Postproduction
Visual Effects
DVD Menus: Start To Finish
Top 10 DVD Authoring Nightmares -- and How to Avoid Them
Audio for Video Workshop
Postproduction Audio for the DV Filmmaker
Scoring Your Pictures
Running A Post Facility
Project Management for the Video Industry
Creative DVD Distribution Marketing Strategies
Repackaging Digital Content to Maximize Revenue