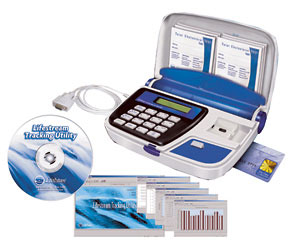 Lifestream Technologies will launch its first integrated consumer marketing campaign for the Company's cholesterol monitor.
This highly targeted campaign will be rolled out during the next 12 months, beginning in October. Over the next several months, Lifestream aims to increase brand and product awareness among potential consumers and increase sales of its cholesterol monitor, which are available in major drug chains in the United States. The integrated campaign combines television, network, spot radio, and print, as well as public relations activities, with combined media impressions estimated at more than 829 million.
"The Company is now positioned to launch this comprehensive consumer campaign," noted Christopher Maus, Lifestream's President and CEO. "Based on present sell-through, our national distribution in the nation's top drug stores, as well as the health conscious consumers' interest to personally monitoring their health at home, we believe this campaign will lead to a significant increase in awareness for the product, resulting in substantial revenue growth over the next 12 months."
Lifestream Technologies manufactures smart card-enabled healthcare diagnostic devices, including the Three Minute Lifestream Cholesterol Monitor, the Plus Three Minute Monitor, the Professional Cholesterol Monitor and the Pediatric Cholesterol Monitor.