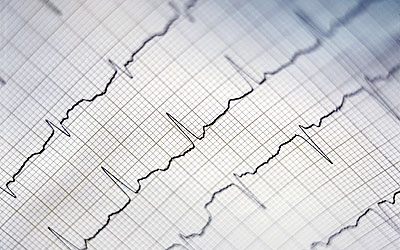 Zargis Medical Corporation Corporation announced today it has begun testing its alpha system, ZACsmtm (Zargis Acoustic Cardiac) solution, through the recording of clinical data at St. Francis Hospital, The Heart Center in Roslyn, New York. St. Francis Hospital, New York's only specialty designated cardiac center, has the highest cardiac caseload in the Northeast and is one of the highest volume cardiac centers in the United States. Zargis Medical Corp. is developing decision support products and services for the screening and diagnosis of congenital and valvular heart disease. The technology behind ZAC was developed by Siemens Corporate Research over the last six years and is based on a proprietary algorithm and system that analyzes heart sounds and murmurs, using a digital stethoscope, and identifies potential heart abnormalities.
This technology was subsequently transferred to Zargis Medical Corp. upon its formation in January 2001, when Siemens Corporate Research Inc. and Speedus Corp. announced their co-investment in Zargis to further develop and commercially exploit this opportunity in the medical arena. Speedus, in addition to helping Zargis in raising capital, is under contract to design and develop wireless applications, as well as provide transaction processing to support the commercial rollout of Zargis' cardiac diagnostic products. Speedus has demonstrated, using a combination of wireless and wired technology, the ability to transfer heart sound data from a physician's office to the Data Center which will enable Zargis Medical to pursue a business model based on a fee per usage basis.
Zargis is recording multi-modal clinical data from a large number of patients, with known or suspected valvular heart disease, who have been referred to St. Francis for echocardiographic evaluation of a heart murmur by their family physician. Shahram Hejazi, President and CEO of Zargis said, 'We are fortunate to have Nathaniel Reichek, M.D., Director of Research and Education at St. Francis Hospital, serving as Principal Investigator on this project.' He further noted, 'Our collaboration with St. Francis, a world-class cardiac hospital, is not only indicative of Zargis' distinctive medical technology, but also is a significant step toward commercialization of our products.'
Dr. Reichek is a distinguished cardiologist with many years of experience in cardiology, in pioneering ultrasound technology, research and development in magnetic resonance imaging, and in diagnostic auscultation of the heart. Dr. Reichek is evaluating the new technology in collaboration with several other outstanding cardiologists at St. Francis. Dr. Reichek noted: 'This effort by Zargis represents the very best kind of use of twenty-first century technology to produce high-quality, cost-effective healthcare. It is really digital science in service to the art of medicine. This technology will help ensure that the right patient gets the right test at the right time, and that valvular disease is treated early while the `worried well' do not undergo unnecessary diagnostic testing.'
Zargis Medical Corp. is working with other hospitals to expand its clinical data gathering efforts. Based in Princeton, New Jersey, Zargis Medical is developing advanced diagnostic decision support products and services for primary care physicians and other healthcare professionals.