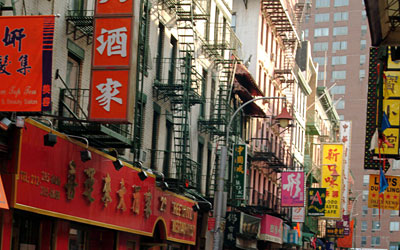 Xinhua Financial Network (Xinhua Finance) and Lehman Brothers today announced the launch of the Xinhua Lehman China Aggregate Index. This is the first comprehensive series of China bond indices and will begin publication on March 15, 2004 with an inception date of January 1, 2004.
The index, which currently consists of 136 securities with a total market value of CNY 1,806 billion, includes treasuries, agencies, and corporate bonds. To be included in the index, all securities must be fixed-rate instruments with denomination in CNY, and have at least one year to maturity.
"Our partnership with Lehman Brothers, whose expertise in fixed income benchmarks is unsurpassed, enables us to provide a comprehensive performance tool for our valued clients," said Fredy Bush, Chief Executive Officer of Xinhua Finance. "Bringing the very best international standards to China is the dominant strategy for our product development," she said. "The Xinhua Lehman Bond Index will serve as an important model to assess benchmark goals in emerging markets like China."
Xinhua Finance has successfully brought investment tools such as equity index series, credit ratings, financial news and investor relation services to the country, all of which are structured to internationally recognized standards and practices.
"The launch of the Xinhua Lehman Bond Index underscores Lehman Brothers' commitment to building the best and most comprehensive family of indices for our clients worldwide," said Steven Berkley, Global Head of Fixed Income Indices at Lehman Brothers. "Our partnership with Xinhua Finance enables us to deliver the indices expeditiously and accurately while expanding the platform of our benchmark products and services to China, the most important market in the Asia region."
"Lehman Brothers continues to deepen its commitment to China by developing groundbreaking products ideally suited to local needs," said Hua He, Lehman Brothers' Head of Asia Fixed Income Research. "We expect the Xinhua Lehman Bond Index to contribute to the development of China's capital markets and thereby help support future economic growth."
Lehman Brothers has more than 30 years of experience in structuring bond indices. The Firm's indices are the most widely accepted benchmarks in the asset management industry, used by more than 90 percent of U.S. institutional investors, a majority of large European investors, and a growing share of Asia-Pacific managers. Lehman Brothers has been the top-ranked bond index provider each year since rankings began in 1997 in Institutional Investor magazine's annual investor poll.
Xinhua Finance is an independent financial services and media company providing real-time coverage of the Chinese and Asian equity markets, delivering an integrated platform of China-specific indices, financial news feeds, credit ratings and investor relations services to global financial institutions and re-distributors via leased line, Internet and satellite technology.
Lehman Brothers serves the financial needs of corporations, governments and municipalities, institutional clients, and high-net-worth individuals worldwide. Founded in 1850, Lehman Brothers maintains leadership positions in equity and fixed income sales, trading and research, investment banking, private equity, asset management and private client services.