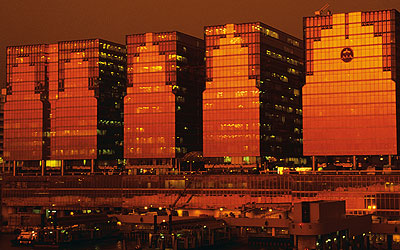 Xinhua FTSE Index (XFI), the independent China index provider, held its quarterly Index Committee meeting on Tuesday 10th January to review and approve constituent changes on the Xinhua FTSE China Index Series. The Xinhua FTSE Index Series has fast become recognised as one of the leading measures and complete set of indices for the China market.
The changes for the Xinhua/FTSE China 25, A 50, 200, 400, Small Cap and B 35 indices will become effective after the close of business on Friday 20 January 2006 (i.e. on Monday, 23 January 2006).
The Xinhua/FTSE China A 50 Index had four new inclusions at this review. The largest of these was the Shenzhen Overseas Chinese Town Holdings Co (000069) which entered as the 24th largest stock by market capitalisation. The other companies included were Offshore Oil Engineering (600583), Tianjin Port (Group) (600717) and Hunan Valin Steel Tube and Wire (000932).
In order to rebalance the index four stocks are removed from the index: Shanxi Xishan Coal and Electricity Power (000983), Shanghai Electric Power (600021), Beijing Shougang Co Ltd (000959) and Chonqing Changan Automobile (000625).
The Xinhua FTSE 200 Index had a seven stock turnover with the stocks now included Anhui BBCA Biochemical (000930), Hisense Electric (600060), China Non-Ferrous Metal Construction (000758), Xiamen Tungsten (600549), UFIDA Software (600588), Anhui Jianghuai Automotive Chassis (600418) and Blue Star New Chemical Material (600299).
The stocks now excluded from the Xinhua FTSE 200 Index: Guangdong MEI YAN Enterprise (600868), Shenzhen Baoan Enterprise (000009), Shandong Dong-E E-Jiao (000423), Shanghai Shenhua Holdings (600653), TOP Energy (600780), Insigma Technology (600797), North China Pharm (600812).
There are no changes to the Xinhua/FTSE China 25, recognised internationally as a highly tradable index with a number of ETFs and derivative products listed against it.
All the Xinhua FTSE indices have been reviewed by the independent Index Committee based on transparent Ground Rules to ensure consistency, liquidity and investability.