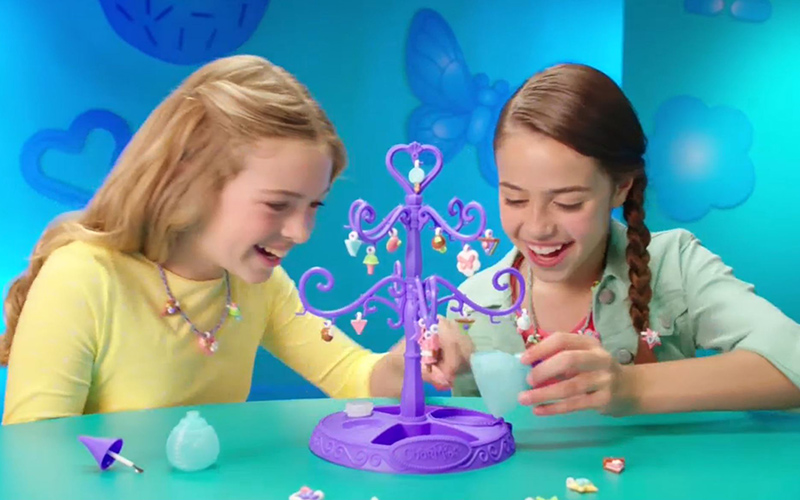 CharMinis - Deluxe Jewelry Studio - make charms with waters, you design, brush with water. This multi-functional jewelry studio serves as a decorative jewelry stand, charm organizer, and creation station complete with a way to dd glitter to your finished charms to accent your personal style. Make and wear stylish bracelets and necklaces with four different colors of cord.
Select several sweet treat and fashion icons charm pieces that you want to turn into a charm. Brush with water, stack all the pieces together and watch as they instantly fuse. It's as easy as that - no glue needed. But the fun doesn't stop there. Add sparkle and shine to your charms. Just place your completed charm in the glitter chamber, pump the top and watch as glitter decorates the charm.
Use the jewelry stand as your work space, drying station and glitterizer. It's a complete charm-making studio with a stylish design you will want to display in your room. Get creative with Charminis and show off your finished charms and finished pieces of jewelry. Includes over 100 charm pieces, jewelry stand, and glitterizer with 140 pieces.