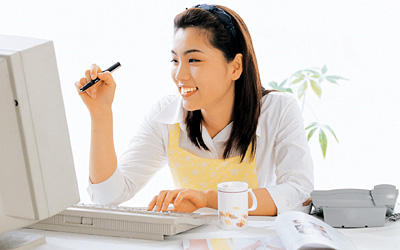 Nokia announced today a significant expansion of its Research and Development (R&D) undertakings in China. This expansion includes the launch of a Nokia Postdoctoral Program, the creation of a unit to promote open standards and technology localization, and the establishment of a CDMA R&D facility in Beijing. The announcements also include a plan to expand the scale of product design and development for Nokia mobile phones at the Nokia Product Creation Center in Beijing.
"China is definitely a strategic part of Nokia's global R&D network," said Jorma Ollila, Chairman and CEO of Nokia. "We are pleased to be broadening our R&D activities in China and these steps further strengthen our long-term commitment to the country. With increasing depth in China's talent base and an improving regulatory environment for R&D, we see excellent opportunities to expand our collaboration with leading domestic institutions. This cooperation will boost technology innovation and localization, enabling us to strengthen our R&D in key areas and respond to Chinese customer needs."
Nokia China has been granted approval by the Ministry of Personnel to run a Postdoctoral Program. The program will provide educational and research opportunities for postdoctoral researchers to work on advanced telecommunication technology research projects at the Nokia Research Center (NRC) in China. The Program will accelerate technological innovation by attracting high potential students and enabling wider cooperation with the China research community. Postdoctoral researchers will concentrate on areas such as Asian user interfaces, 3G and other radio technology, IPv6 and Chinese mobile applications.
Nokia has demonstrated a commitment to open platform technologies and standards and cooperation to spur the growth of the domestic industry. This will be aided by the establishment of a Nokia technology platforms unit in China, also announced today. The unit will work with the Chinese developer community through Forum Nokia, and will be responsible for the licensing of Nokia Series 60 platform and Java technologies and make contribution to standardization activities in China. As part of a global initiative to promote the development of open technologies and applications, Nokia is planning to cooperate with 10 Chinese universities, providing knowledge transfer in Symbian technology through training, seminars and coursework. The transfer of Symbian knowledge has already commenced with the universities of BUPT, Tsinghua, Beihang, BIT, and ICT/CAS.
In a further move to consolidate its role in the growing CDMA market, Nokia published plans to establish a CDMA R&D facility in Beijing. The new R&D facility will focus on software support and technical expertise in CDMA technology, catering to the unique market and operator-specific needs of CDMA in China. It will also serve as a center for technology transfer and local talent development and is expected to be fully operational in June this year.
At today's press conference, Nokia stated that 40% of the global Mobile Phones Business Group handsets will be designed and developed in the Beijing Product Creation Center. As one of the main Mobile Phones R&D sites globally, the Center will be dedicated to key emerging markets through the development of low cost, innovative products for entry-level consumers. Established in 1999, the Beijing Product Creation Center has successfully developed products like N2100 and N6108, which have been successful not only in the Chinese market, but also in Asia and the rest of the world.
Nokia conducts comprehensive range of R&D activities in China. Under the announced new initiatives today, it will have five R&D units in China employing more than 600 people. Nokia has built a broad collaborative relationship with China's research community including universities, leading institutes, operators and the developer community.
Globally, Nokia has R&D centers in 11 countries. Research & Development is paramount in realizing Nokia's vision of 'Life Goes Mobile' and retaining its leadership role in the mobility industry. In 2003, nearly 20,000 employees - almost 40% of Nokia's total personnel - worked in the area of research and development.
Nokia is committed to long-term development and preferred partnership in China. With innovative technology, Nokia has continuously strengthened its market position in China as a leading supplier of mobile and broadband network systems and mobile phones. Nokia is the largest exporter in the Chinese mobile telecommunications industry. China is also an important part of Nokia's global manufacturing and R&D networks. Nokia has five R&D units, four manufacturing sites and widespread operations in China. The total number of Nokia employees in China is over 4,300.
Nokia provides mobile phones and solutions for imaging, games, media, mobile network operators, and businesses.