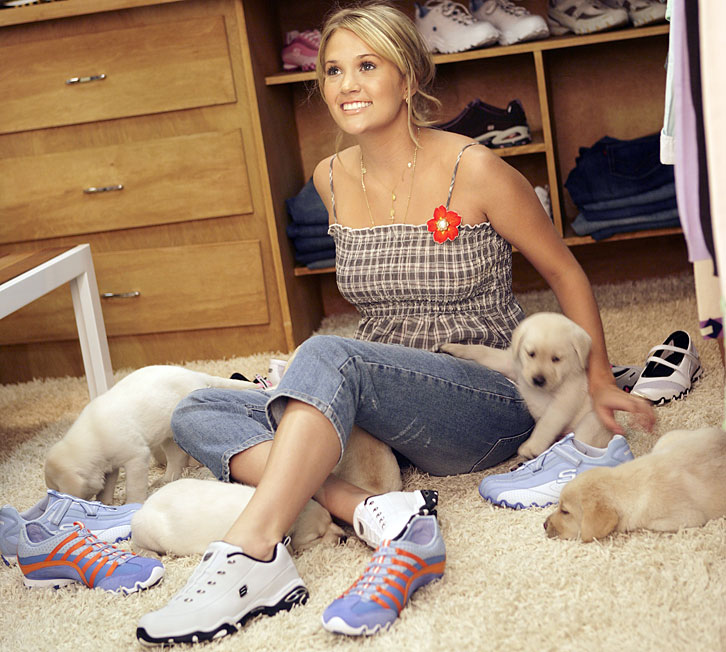 Skechers has signed American Idol winner and rising star Carrie Underwood to a global endorsement agreement. With her recording career off to a fast start with a number one single, Skechers believes that the singer is going to be a global superstar.
"Being a part of Skechers is exciting. It is such a hip company with a great attitude and image," said Carrie. "I've been wearing Skechers for years, so for me this is a really great project. I can proudly endorse Skechers -- and happily add more pairs to my closet."
With exclusive worldwide rights to advertise footwear using Underwood's image through December 2006, Skechers will feature the 22-year-old singer in Skechers sport and fusion styles in several scenes that reflect her interests. Launching in Fall 2005, the campaign will coincide with the debut of her country album.
"We are extremely excited to have Carrie represent Skechers in our marketing campaigns, and to be affiliated with such a dynamic performer. Beautiful and talented, she is a superstar, yet she has a refreshing style and very unaffected charm," said Michael Greenberg of Skechers. "She is the kind of star young women can relate to -- as if they know her. Like our previous campaigns with celebrities, this campaign will be an incredible union of Skechers' attitude and Carrie's natural image and style."
Greenberg continued: "The mix of fashion and music is essential to both our industries and truly benefits the stars and the brand's associated with them. For this reason, we have invested in such phenomenal stars as Christina Aguilera and now Carrie Underwood."
Miss Underwood was a university student when she made a snap decision to drive with her mother to try out for the fourth season of American Idol. With a passion for country music, the blonde singer from a farm in Oklahoma won on May 25, 2005.
Skechers develops and markets a diverse range of footwear.