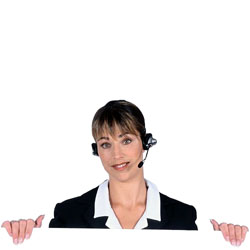 Pronexus today announced the release of VBVoice 5.1, a telephony development environment that leverages the latest Microsoft .NET platform, Visual Studio 2003. Featuring ISDN BRI support, advanced call handling through TAPI, and a new application console for call routing and management, VBVoice 5.1 continues to set the standard for delivering superior developer productivity and flexibility.
Thousands of developers around the world use VBVoice to create robust and scalable communications solutions, leveraging industry standard programming languages such as Visual Basic, C#, or J#, and now any other language supported by Visual Studio 2003.
In addition, VBVoice 5.1 delivers a number of customer-driven enhancements:
In response to significant demand in the European market, VBVoice 5.1 introduces support for the Dialogic BRI/2VFD telephony card.
VBVoice 5.1 also features improved call handling using TAPI, enabling the development of hardware-less solutions on IP-PBX environments, including speech recognition and text-to-speech capabilities.
With the introduction of a new application console, VBVoice 5.1 enables call centers and hosting environments to answer and delegate calls to different applications. The console manages and routes calls based on specified rules, monitors application performance, and logs calls and events.
"Our telephony application is based on a modular architecture, where multiple slave programs are controlled by a master program. The new application console enables us to automatically route calls and launch applications based on the number dialed by a caller," commented Robin Balmforth of Techland, a U.K. based communications solutions provider. "This feature alone will reduce our development time by weeks, if not months."
Other enhancements include a new logging utility for superior control in larger telephony systems with modular applications, and functionality allowing the implementation of telephony applications as Windows Services to ensure business continuity without user intervention.
"The market for telephony & speech applications continues to grow, and VBVoice enables developers to take advantage of the significant business opportunities that this presents," said Gary T. Hannah, President and CEO of Pronexus. "VBVoice 5.1 continues to define state-of-the-art: its innovations provide the rich capabilities required to rapidly produce the sophisticated applications that the marketplace demands, all within the familiar programming environment of Visual Studio 2003."
With nearly a decade of experience and more than 3000 clients and partners around the world, Pronexus has established itself as a leader in Computer Telephony Integration for wired and wireless environments. The company is the developer of the award-winning VBVoice, a Rapid Application Development tool for building business-critical CT solutions. It also provides professional services for businesses requiring custom applications for a variety of industries. Comprehensive support services and acclaimed training complete the firm's offerings.