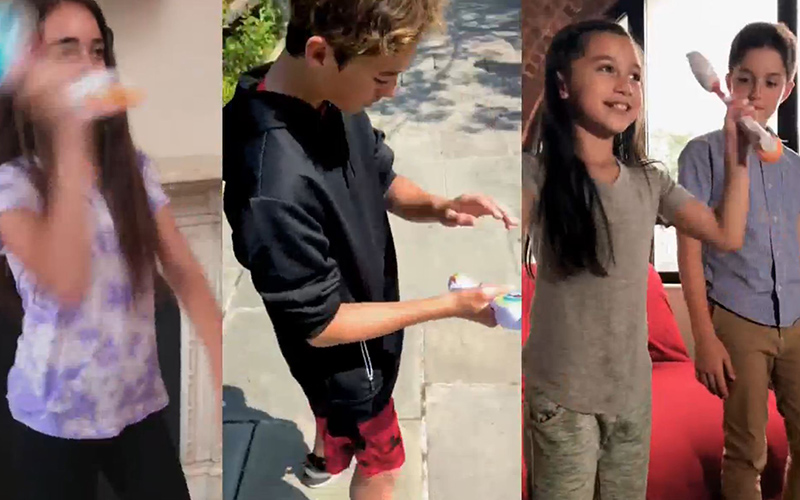 Bop It Maker - the first Bop It where you create your own moves.
Squeeze it, record it, play it
Players create and record up to ten of their own moves
Play solo or with friends
It's a different way to play one of your favorite games. The Bop It. Maker game is the Bop It. game players know, but with a twist. The Bop It. Maker game comes with classic moves to follow and the ability to record up to ten original moves. Players squeeze the button to record the name of their new move, make their motion, and record their sound effect to store it into the game. Get inspired and challenge friends to try out moves such as Mix it, Pour it, Twirl it, and Drive it. Delete and re-record new content over and over again for new challenges and endless fun. The game unit senses when players are doing the moves correctly. Features solo and social play modes.