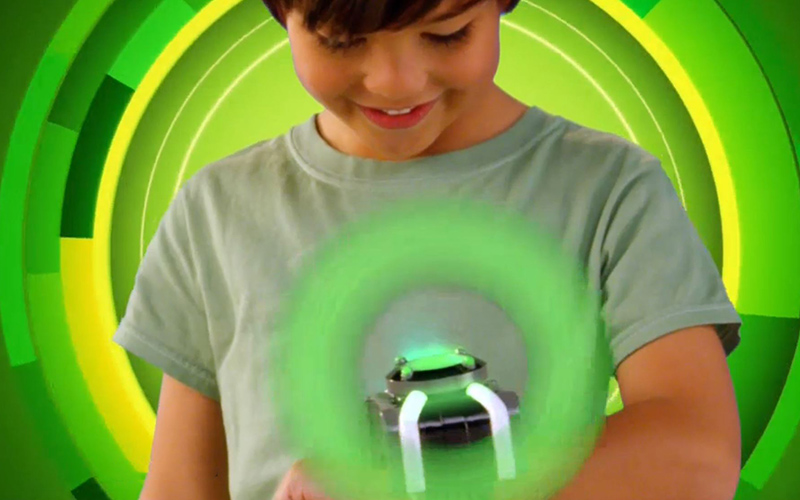 Ben 10 Deluxe Omnitrix - Ben Ten saves the world. Any one of the ten aliens unlocks the DNA. Harness their power with motion activated sound. Inspired by the animated series, the Deluxe Omnitrix was created to be a TV show replica both in function and design. Transform into any one of Ben's 10 aliens through the power of the Deluxe Omnitrix.
The ultimate gift for any Ben 10 fan.
Motion Activated Sound Effects
Over 100 alien phrases and sounds
Includes lights, sounds and great mechanical action, just like in the show.
Don't time out or you'll need to quickly choose again to stop the bad guys.
Select One of Ten Aliens
Adjustable Wrist Band
Become your favorite Ben 10 alien hero with this lights and sounds experience toy.