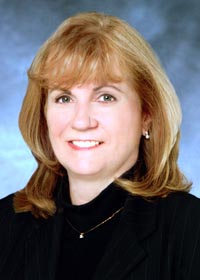 Universal Pictures has restructured its international publicity team, with Barbara Hannegan promoted to vice president, international publicity and joined by three new staff publicists, it was announced today by Randy Greenberg, senior vice president, international marketing and distribution.
In making the announcement Mr. Greenberg said, "I'm very pleased to finally have my international publicity team in place and particularly delighted to have someone as experienced, knowledgeable and well-liked as Barbara -- who, for so long, has really been the backbone of the department -- at the helm."
Ms. Hannegan, who has served as executive director of international publicity since 1999 after being named director of international publicity in 1996, has been with the department for more than 12 years, having first joined the studio in 1985 as a staff assistant. She was responsible for overseeing the international publicity campaigns for such films as "The Mummy Returns," "Jurassic Park III" and "American Pie 2." Over the years, she has worked on the international publicity campaigns for films including "Gladiator," "Dr. Seuss' How The Grinch Stole Christmas," "Shakespeare in Love," "The Nutty Professor" and its sequel, "Nutty Professor II: The Klumps," "Liar Liar," "Apollo 13" and "Babe."
Comprising Ms. Hannegan's publicity staff will be: Larry Angrisani, who has been with the department since 1997 and was promoted to senior publicist in April 2002; Mark Markline, who is joining Universal as senior publicist after handling field publicity and promotions at USA Films for the past three years; and Elena O'Gorman, who is joining as a junior publicist having worked for the past two years as an account executive at B|W|R Public Relations.
The spelling is Barbara Hannegan, not Barbara Hannigan.