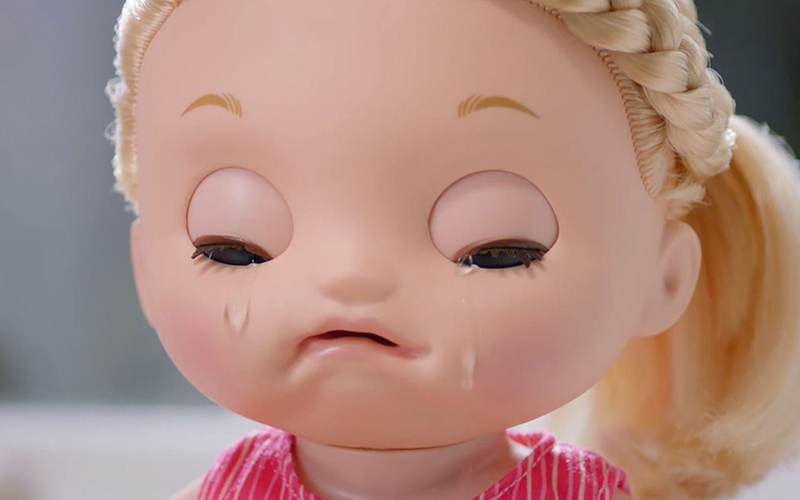 Baby Alive Sweet Tears - I don't feel good. Checkups help her feel better. I feel so much better.
She shows emotion and interacts with check-up accessories
Nose lights up red when she is not feeling well
She says over thirty-five phrases and sounds in English or Spanish to Mommy or Daddy
Drinks from her juice box (really water; where the tears come from)
Includes doll, outfit, stethoscope, thermometer, bandage, tissue, juice box, brush, and instructions.
A sick baby needs lots of love to bounce back to their normal smiles and giggles. Kids can nurture the Sweet Tears Baby doll to help her back to health. First, fill her juice box with water to feed her. . .oh no. She cries tears that mommy or daddy can wipe away. The Sweet Tears Baby doll has an expressive face and responds to her accessories. Kids can give Sweet Tears Baby doll a check-up with the stethoscope and thermometer. Her nose lights up to let kids know she needs her tissue. Pretend to blow her nose or bandage a pretend boo-boo. Flip the switch in her back to choose who she's speaking to -- she says Mommy and Daddy so girls and boys can play out nurturing moments. With thirty-five sounds and phrases in English or Spanish, she can tell kids how she's feeling . . . and that she loves them.