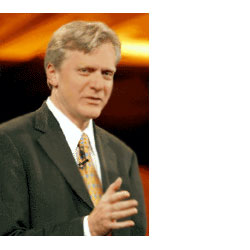 Sun Microsystems today announced that Sun has entered into a definitive agreement to acquire Kealia, a privately-held company based in Palo Alto, California. Co-founded and led by Andy Bechtolsheim, 48, Kealia was established to develop advanced server technology. By acquiring Kealia, Sun gains both leading computing technology directly applicable to its systems business, and a technology leader, industry visionary and one of the best computer architects in the world. Bechtolsheim was a co-founder of Sun Microsystems and vice president of technology from 1984 to 1995, where he held a range of roles including chief architect of Sun's workstation product line.
"It is great to have Andy Bechtolsheim back home at Sun," said Scott McNealy, chairman, chief executive officer and president, Sun Microsystems Inc. "We started the company together while we were at Stanford University over 20 years ago and both of us could not be more excited about working together again. The return of employee number one is back to the future for Sun Microsystems and marks the start of a new wave of innovation at the company. Stay tuned. Andy has been more than prolific for Sun in the past, when he practically invented building computing 'Ferraris' out of off-the-shelf parts."
"I am very excited about being back at Sun and working with Sun to bring the next generation of volume servers, desktops and storage products to market more quickly," said Bechtolsheim. "We will see some of the biggest innovations in servers over the next few years and I look forward to working with Sun to deliver this vision to the market."
Pursuant to the terms of the agreement, Sun will acquire Kealia in a stock-for-stock merger. The acquisition is expected to close during the third or fourth quarter of Sun's fiscal year 2004. This acquisition is subject to customary closing conditions, including regulatory approvals. Following completion of the acquisition, Kealia will become the Advanced Systems Technology group within Sun's Volume Systems Products organization headed by Executive Vice President Neil Knox. Bechtolsheim will return to Sun as senior vice president and chief architect within the Volume Systems Products group, reporting to Knox, and will also be a member of Sun's Executive Management Group, led by McNealy.
"We're excited about welcoming Bechtolsheim and the team of innovators at Kealia to Sun," said Knox. "Bechtolsheim's proven ability to identify ground-breaking technologies that are just entering the market coupled with technical expertise at Kealia will help drive rapid productization of innovations that support Sun's strategy of horizontal scalability."
Bechtolsheim earned a master's degree in computer engineering from Carnegie Mellon University in 1976. He was a doctoral student in computer science and electrical engineering at Stanford University from 1977 to 1982. He has been honored with a Fulbright scholarship, a German National Merit Foundation scholarship, the Stanford Entrepreneur Company of the year award, the Smithsonian Leadership Award for Innovation and is a member of the National Academy of Engineering.