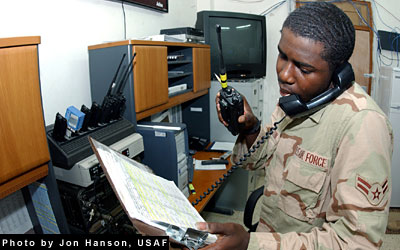 A Raytheon Company team, which includes Lockheed Martin, BAE SYSTEMS and General Dynamics, has been competitively selected for and awarded a $157 million U.S. Air Force contract to upgrade an intelligence system called the Distributed Common Ground System (DCGS), known as DCGS 10.2 Multi-INT upgrade.
The contract, valued at nearly $360 million over the life of the program, consists of a 1.5 year base period with options for 29 Air Force and 39 Navy systems. Additional systems can be purchased by all military services. The work will be performed at various customer sites. The contracting agency is the U.S. Air Force's Electronic Systems Center, Hanscom AFB, Mass.
"This win for the Raytheon industry team will ensure that our armed forces will have the right information at the right time needed to win on any battlefield now and in the future," said William H. Swanson, Raytheon CEO and president.
"We are extremely excited to be part of such a dynamic team. We believe that our team's solution will provide seamless interoperability across the Joint Services and Intelligence communities," said Stan Sloane, President of Lockheed Martin's Management and Data Systems. "Current and future applications will be integrated with industry standards for superior battlespace awareness."
The 10.2 upgrade will transform DCGS by integrating multiple intelligence systems into a single, worldwide network-centric ISR enterprise. DCGS web- based technologies will transform ISR into an integrated element of DoD weapons systems, enabling warfighter dominance of the battlespace.
Raytheon is an industry leader in defense, government and commercial electronics, space, information technology, technical services, and business and special mission aircraft.