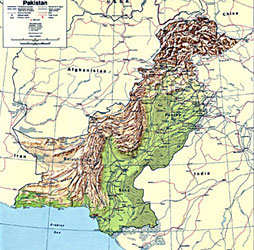 Lucent has been selected by TeleCard to expand and upgrade the operator's existing CDMA wireless network. Under an agreement with TeleCard, Lucent will supply third-generation (3G) CDMA2000 1X equipment and services for up to a million lines to increase the coverage and capacity of the operator's existing network, and enable the introduction of next-generation mobile services such as high-speed Internet access using 3G CDMA2000 1xEV-DO solutions.
This is the first customer agreement in Pakistan for Lucent's wireless business. Under the agreement Lucent will deliver and install its Flexent CDMA2000 base stations, as well as its 5ESS-based Mobile Switching Center (MSC). Lucent Worldwide Services will provide installation and engineering services for the deployment.
"We selected Lucent because we were impressed by the quality of its solutions, and its wealth of experience deploying CDMA networks," said Sultan Ul Arfeen, chairman of Telecard and the Arfeen Group, which is extensively involved in Pakistan's telecom sector with operations such as TeleCard and Instaphone (a nationwide cellular operator). "This expansion will enable us to offer our wireless services -- including high-quality voice calls, as well as email and high-speed Internet access -- to a greater number of customers.
"We are excited to be working with TeleCard, and look forward to the opportunity to help them expand their service offerings," said Jim Brewington, president, Developing Markets, Lucent Technologies. "Lucent is pleased to be able to play such a significant role in bringing exciting next-generation services to the people of Pakistan."
CDMA2000 is an advanced and efficient wireless technology being introduced worldwide and an internationally recognized 3G standard established by the International Telecommunications Union (ITU). CDMA2000 allows providers of wireless voice and data services to significantly increase network capacity and to deploy new services.
A global leader in the development of commercial third-generation (3G) spread-spectrum solutions, Lucent's Mobility Solutions Group has deployed CDMA2000, CDMA450, and W-CDMA/UMTS networks with more than 25 customers on the continents of North and South America, Asia, Europe and in the Australia/New Zealand region. Lucent has deployed more than 90,000 spread-spectrum base stations for mobile operators worldwide, of which 50,000 are already supporting 3G services.