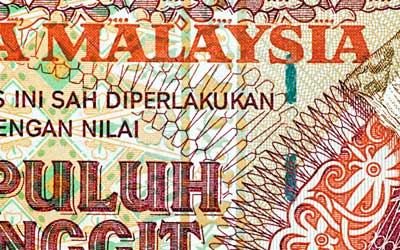 TIME dotCom Berhad, CommVerge Solutions, and Navini Networks today announced the deployment of the first non-line-of-sight (NLOS) wireless broadband network to serve customers in Malaysia. The deployment will be the first ubiquitous broadband service in the area and will feature NLOS multi-megabit performance over the entire country starting with the Klang Valley region.
After evaluating numerous products, TIME dotCom Berhad selected CommVerge's solution comprising Navini's 2.6 GHz Ripwave system for deployment, offering customers multi-megabit network speeds, a zero-install plug-and-play modem, and untethered broadband access anywhere within the coverage area.
The company will first install ten base stations to provide service within the Klang Valley region, with plans to add more than 50 base stations as the footprint spreads to cover other areas. TIME dotCom Berhad will initially offer high-speed data and Internet related services to residential and small- to-medium size commercial customers with the brand name Webbit (Wireless Enhance BroadBand Internet).
"Currently there are limited options for service providers to be able to reach customer premises with a quality service. Therefore TIME dotCom Berhad is moving to reposition itself as a broadband specialist with the launch of new products and services," said Tuan Haji Mohd Fauzi Hj Omar, Chief Operating Officer of TT dotCom Sdn Bhd. "We are still in the early stages of growth for broadband data services in Malaysia, and there is great potential for residential market acquisition. After thorough testing and side-by-side field technology trials, we chose the Navini product proposed by CommVerge because the solution is able to provide a cost effective network that makes business sense both to us and to our customers, and due to the fact that CommVerge Solutions' professional services team is to provide the design, integration, project management as well as ongoing maintenance and support of this critical network."
"There is increasing demand from subscribers in Malaysia for broadband access services that not only meet their bandwidth and throughput needs, but also afford them the convenience of portability even within their own homes or offices," said Hakim Low, CommVerge Solutions ASEAN President. "Working with TIME dotCom Berhad and Navini to deliver a broadband access service of excellent quality to subscribers throughout Malaysia is a challenge we are confident to meet. We are pleased to be part of this milestone event in the Asia Pacific region, and are proud to be the first telecom network integrator to bring this advanced wireless broadband technology to Malaysia."
"Navini is excited to work with TIME dotCom Berhad, and we anticipate that this deployment will satisfy a hunger for this type of wireless broadband from within Malaysia and help generate an intense interest in other countries in the Asia Pacific region. TIME dotCom Berhad will be among the first service providers within the APAC region to offer their customers the most progressive broadband technology on the market," stated Alastair Westgarth, president and CEO of Navini Networks.