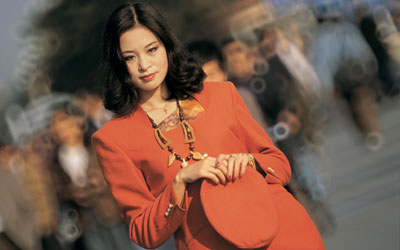 Lucent Technologies has been awarded more than $120 million worth of contracts to support China Unicom's CDMA network expansion in Shandong, Hubei, Inner Mongolia and Shaanxi. Lucent will provide equipment, software and services to increase the coverage and capacity of China Unicom's CDMA networks in these markets.
These contracts underscore Lucent's leadership in the CDMA market and reaffirm its strong relationship with China Unicom. Lucent will supply CDMA2000 1X equipment, including base stations and switches, that will increase voice capacity and enable China Unicom to deliver a variety of value-added mobile high-speed data services such as video-on-demand, video streaming and high-speed Internet access to more subscribers.
"These agreements demonstrate the confidence that China Unicom has in Lucent's technology and our ability to provide them with exceptional support in China," said Cindy Christy, president of Lucent's Mobility Solutions Group. "We are honored to be selected by China Unicom to support this next phase of its CDMA network expansion, and we are committed to providing the most innovative technologies, solutions and services to meet their needs today and in the future."
China Unicom's CDMA network currently provides service to more than 23 million subscribers. With the expansion projects, China Unicom will be able to leverage the advantages of CDMA2000 technology and lay a solid foundation for the upcoming third-generation (3G) network deployments in China.
Lucent has been working with China Unicom on its CDMA network since May 2001. Earlier this year, China Unicom awarded Lucent contracts for phase III of its CDMA2000 mobile network expansion.
Backed by Bell Labs innovations, Lucent is the global market leader in CDMA technologies. Lucent's CDMA2000 solutions are designed to evolve to support higher-speed 3G data services, protecting existing infrastructure investments. Lucent has deployed more than 90,000 spread-spectrum CDMA base stations in commercial networks worldwide, of which more than 50,000 support 3G services.