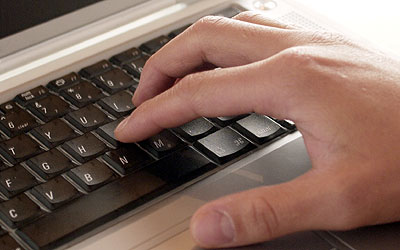 Extreme Networks is helping customers successfully build a next generation intelligent network core, allowing them to easily migrate to a single converged network, with its new BlackDiamond 10K switch. The new BlackDiamond 10K switch is equipped with a first-of-its-kind modular software foundation, ExtremeWare XOS, and Extreme's uniquely programmable 4GNSS ASICs. The combination of these new technologies results in a highly resilient architecture providing users with a 10 Gigabit platform with industry leading scalability, resiliency, security and extensibility.
With this new switch, Extreme Networks once again demonstrates how it is leading the industry in offering advanced technology for converged data, voice and video traffic and applications such as ERP, while monitoring the network for vulnerabilities through integrated threat containment mechanisms. These applications, the cornerstone for business processes, require an added level of intelligence, predictability and security that are only available in the BlackDiamond 10K. Intrusion detection capabilities provide the means to act early against unusual traffic patterns that may constitute destructive viruses/attacks. The Extreme solution provides an unparalleled network core that serves as the foundation for the impending mass proliferation of newly connected IP devices being placed on the network, many emerging as a result of wireless connectivity.
"Today's enterprise network solution needs to provide guaranteed non-stop reliability on a 24x7x365 basis," said Joel Conover, senior analyst with Current Analysis. "The BlackDiamond 10K sets new standards for reliability and functionality in the enterprise core, delivering functionality that is unmatched by competitors in the enterprise market today. The BlackDiamond 10K pushes the envelope for performance and reliability, while its flexible architecture creates new opportunities for network-aware modules and applications."
Making its debut with the BlackDiamond 10K, ExtremeWare XOS is an all-new UNIX-based modular software platform that directly responds to the need for greater software scalability, security, resiliency and extensibility. It will be the first to deliver non-stop resiliency and extensibility. Open XML and POSIX interfaces, coupled with a configurable Command Line Interface (CLI), enable ExtremeWare XOS and the BlackDiamond 10K to be easily and seamlessly integrated with business processes and metro OSS environments. This extensibility complements modular scalability and non-stop resiliency to deliver best-in-class services unmatched in the industry.
Extreme Networks is providing advancements for the entire network -- from edge to core, with its innovative technology. Extreme's recently unveiled Unified Access (UA) solution, including the Summit 300 switch and Altitude wireless ports, delivers secure, manageable and integrated connectivity supporting both wired and wireless Ethernet for users and devices at the edge of the network. Extreme's third generation Triumph silicon technology, for the BlackDiamond 6800 and Alpine modular platforms, outfits the network aggregation layer with dense Gigabit Ethernet advanced traffic management and non-stop operation capabilities. Now, with the BlackDiamond 10K, Extreme completes the rollout of new platforms to completely revitalize the network from edge to core.
"Users need a network infrastructure that offers more than just increased bandwidth -- it must be reliable and extensible," said Duncan Potter, vice president of marketing for Extreme Networks. "This means that if the network is to accommodate all forms of business communication, it can never be down. The BlackDiamond 10K is the only core switch supporting in-service maintenance with capabilities for hot-swap hardware and hitless software upgrades, to eliminate network downtime."
"Phonoscope is the first Metro service provider to initiate deployment of this new core offering from Extreme Networks, with programmable, high-performance ASICs on a modular operating system that is flexible and resilient," said Robert Jacobs, director of network services for Phonoscope. "These attributes, along with dense 10 Gigabit and Gigabit Ethernet capacity, provide the power and diverse feature set allowing us to deliver new applications and greatly differentiate Phonoscope's services."
The BlackDiamond 10K is available now. 10 Gigabit Ethernet port pricing is $7,200 per port (US list price). The new switch delivers six 10 Gigabit ports or 60 Gigabit Ethernet ports per blade for a total of 48 10 Gigabit Ethernet ports or 480 Gigabit Ethernet ports in a single chassis.
Extreme Networks provides an effective applications infrastructure by creating networks that are faster, less complex and more cost-effective than conventional solutions.