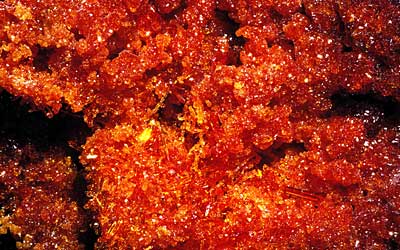 Arotech Corporation announced today that it has received approval from the United States Federal Transit Administration (FTA) to fund half of the $1.5 million cost-shared budget associated with the new Phase IV of Arotech's Electric Fuel Zinc-Air Electric Transit Bus Program. The remainder of the budget will be shared by the partners in the program. The Regional Transportation Commission of Southern Nevada (RTC) will continue its role in leading the project's peer review committee, and supporting demonstration drives in Southern Nevada.
The new Phase IV program will explore steps necessary for commercializing the all- electric zinc-air / ultracapacitor hybrid bus. It will focus on continued optimization of the propulsion system developed in previous Phases, on additional vehicle and system testing, including testing alternative advanced auxiliary battery technologies, and on evaluating alternative zinc anodes, which are more commercially available in North America.
"The continued support from the FTA is great encouragement for our zero-emission bus program. Mass transit by bus is a particularly appropriate application for our zinc-air technology because of the poor emissions performance of diesel engine buses and the requirement of transit buses to operate for long shifts on a single battery charge", said Robert S. Ehrlich, Chairman, President and CEO of Arotech. "During the course of this new testing program, we expect to be able to further demonstrate that our zinc-air fuel cell technology can run a bus at the performance level required by the operators of metropolitan transit authorities, while contributing in a serious way to the improvement of urban air quality. While Arotech's focus has shifted to defense and security products, we have not forgotten our zero-emission bus program, which continues to be an integral part of our company."
The Zinc-Air Electric Transit Bus Program was initiated in late 1998 to demonstrate the ability of Arotech's patented zinc-air fuel cell system to power a full-size, all- electric transit bus, providing a full day's range for heavy-duty city and suburban routes, under all weather conditions. During 2001, 2002 and 2003, Arotech announced that various performance tests and on road bus demonstrations had been successfully completed.
Diesel engine transit buses operate in large urban areas where congestion is a commonplace and traffic is largely stop-and-go. As a result, they are a leading contributor to inner city toxic emissions and are a major factor for those U.S. cities that have been designated as being in "non-attainment" with respect to air quality standards. Overall, transit buses require a large energy storage battery to power the vehicle while attending to passenger needs such as air-conditioning, handicapped access and similar ancillary functions.
The all-electric hybrid Zinc Air bus program is designed to prove that an all-electric bus can meet transit bus standards, including New York Municipal Transit Authority mass transit requirements, which include performance, speed, acceleration, and hill climbing.
The bus used in the program is a standard 40-foot transit bus manufactured by NovaBus Corporation. It has a capacity of 40 seated and 37 standing passengers and a gross vehicle weight of 39,500 pounds. The all-electric hybrid system consists of a main energy source -- the Electric Fuel zinc-air battery; and an auxiliary power source -- consisting of a bank of advanced ultracapacitors and an auxiliary battery. The vehicle draws cruising energy from the zinc-air battery and supplementary power for acceleration, merging into traffic and hill climbing from the auxiliary power source. Regenerative retarding is achieved with the auxiliary power source as well, capturing energy when the bus slows down or stops.
Arotech provides defense and security products for the military, law enforcement and homeland security markets, including advanced zinc-air batteries, multimedia interactive simulators / trainers and lightweight armoring.