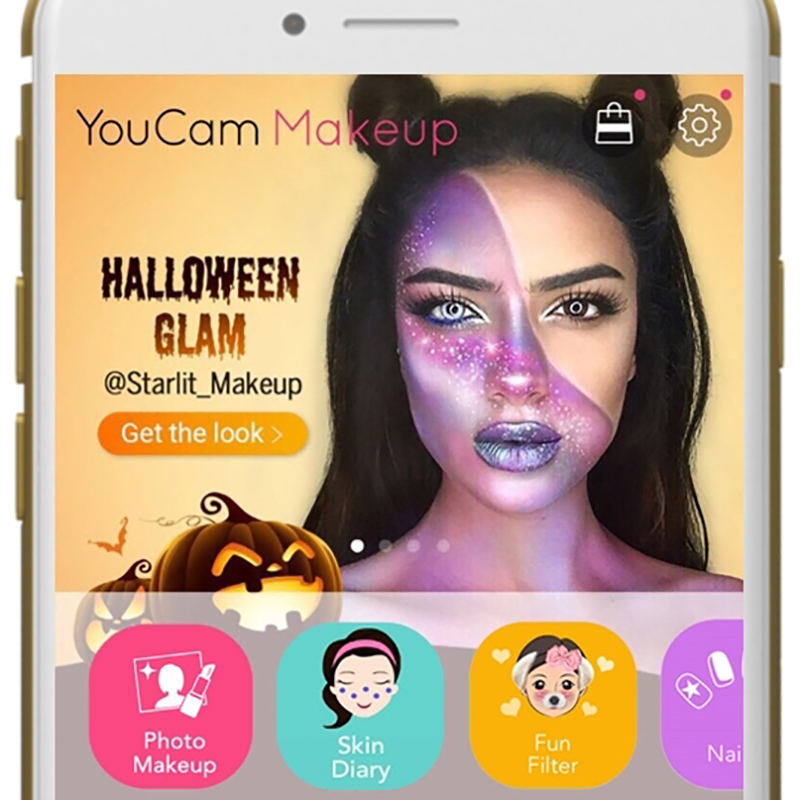 Announced October 13, 2017, Perfect Corporation released its first-ever 3D AR Halloween costume collection in the award-winning YouCam Makeup app. Users can now try out hyper-realistic Halloween beauty looks with the new 3D AR engine, costume styles curated from top beauty authorities including celebrity makeup artists Kristofer Buckle and Robin Black and Instagram beauty influencers Vanessa Davis and Setareh Hosseini. From feathered fairy lashes to metallic galaxy accents, these strikingly unique costume looks can be experienced through YouCam Makeup's real time selfie camera for a creepy and ultra-realistic Halloween makeover.
This extensive Halloween beauty series marks the launch of YouCam Makeup's 3D AR engine that makes virtual beauty trials more accurate and realistic than ever before. The powerful new feature uses industry leading technology to reconstruct a real-time three-dimensional face model based on a facial scan of over 100+ landmarks per second allowing users to experience the styles in live camera for a unique true-to-life try-on. This advanced technology enables users to experience unprecedented virtual makeup effects that bring these striking Halloween styles to life in real time with the ability to instantly share their favorite selfies and videos to their social channels directly through the app.
Experience these unique Halloween costume looks instantly with true-to-life YouCam Makeup trials and take your spooky style to a whole new level in less than one second. Download the free YouCam Makeup app and discover 3D AR Halloween beauty looks in the palm of your hand.
YouCam Makeup is available for free download on the App Store and Google Play.