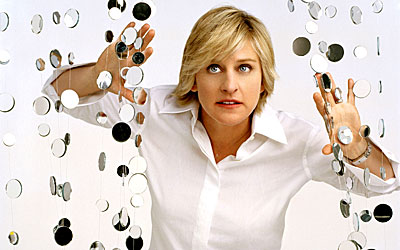 XM Satellite Radio will launch a new talk and lifestyle channel targeting women called Take Five. The new women's channel will feature daily satellite radio broadcasts of the Daytime Emmy Award-winning Ellen DeGeneres Show and the new Tyra Banks Show, as well as original content from the popular Food Network and HGTV. Take Five will also feature new original XM programming, including The Judith Warner Show.
"XM offers something for everyone. Take Five will provide programming designed especially for women that is challenging, informative and entertaining," said XM CEO Hugh Panero. "XM is proud that Take Five will have the involvement of dynamic and engaging women like Ellen DeGeneres, Tyra Banks and Judith Warner, as well as two of the most respected brands in lifestyle programming, Food Network and HGTV."
"Bringing audio of The Ellen DeGeneres Show and the new Tyra Banks Show to XM, America's top satellite radio service, is an exciting way for us to further promote these television shows and expand their reach to new audiences outside the home among XM Satellite Radio's subscribers," said Jim Paratore of Warner Brothers.
To oversee Take Five and XM's original programming for the channel, XM has hired Amy Reyer as director of women's programming. Prior to joining XM, Reyer had her own production company, specializing in American lifestyles programming for the Internet, radio, and television.
"XM's decision to launch Take Five and provide smart, compelling programming for anyone interested in learning, laughing, and living well is an excellent addition to XM's already strong programming lineup," said Amy Reyer. "I am delighted to be a part of this new channel that offers women an opportunity to take five from the hectic pace of their daily lives. With Ellen, Tyra, Judith Warner and great content from Food Network and HGTV we're off to an amazing start, and I'm eager to help build even more programming into the schedule prior to our launch in October 2005."
Take Five's weekday programming lineup will include audio broadcasts of The Ellen DeGeneres Show, featuring a mix of celebrity interviews, musical performers, and segments spotlighting people with extraordinary stories and talents.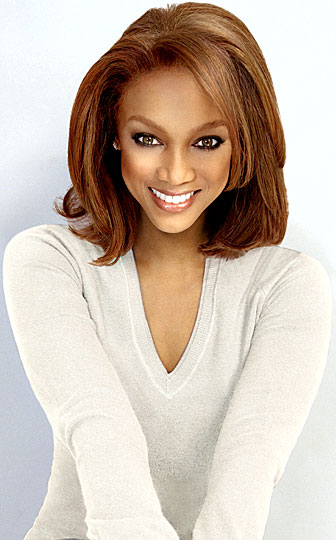 Also included in the original Take Five programming lineup are audio broadcasts of a new daytime syndicated talk show debuting September 12, hosted by supermodel and TV personality, Tyra Banks. The show focuses on Tyra's generation of women and the things they care about. There will be a variety of segments each day ranging from interviews with real women talking about issues that are relevant to all their lives like relationships and body image, interviews with favorite celebrities, musical performances, and fashion and beauty, pop culture, and lifestyle segments.
Take Five's program lineup also will include original content and reversioned Food Network favorites in one-hour segments and short-form programming for XM. Listeners will join celebrity chefs Giada Delaurentiis, Rachael Ray, Alton Brown and others in exploring ways to approach food through culture, adventure, and travel.
Take Five will also feature original content and reversioned HGTV favorites in one-hour segments and short-form programming for XM. Host Nancy Glass and experts from across the country will share helpful insights, ideas and inspiration on everything from color trends to organizing your space to ideas for outdoor design.
The Judith Warner Show will be one of several original XM programs airing exclusively on Take Five. The author of a range of nonfiction books and a former special correspondent about politics and women's issues.