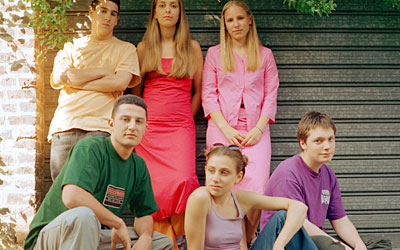 Brite Computers has entered into an exclusive licensing agreement with X3D Technologies for X3D's award-winning software and hardware technology. Brite Computers had agreed to market up to 15,000 virtual reality X3D Displays for the advertising market throughout the U.S.
"The advertising industry has been waiting for this technology. With X3D's virtual reality displays -- traditional advertising is revolutionized," says Justin Smith, EVP, Brite Computers.
In 1965, 80% of 18-49 year-olds in the U.S. could be reached with three 60-second TV spots. Today it requires 117 prime-time commercials to make the same connection. With X3D's virtual reality displays, for the first time advertising content can be delivered seamlessly throughout a national network, spearheading the most sophisticated way for advertisers to reach consumers.
The 50 inch X3D Virtual Reality Display allows advertising video clips to float inside and up to three feet in the air outside the screen.
According to Elliot Klein, CEO, X3D Technologies, "Our technology promises an unprecedented method for delivering the highest rating for branding, entertainment and sales." At present, the virtual reality X3D Display screens are being used by advertisers and are placed throughout the world in retail stores, shopping malls, movie theaters, airports, train stations, universities and hotels.
Brite Computers provides custom computing solutions for a variety of vertical markets, including corporate, business, government and education. Through the company's ISO 9001:2000 certification, leading-edge technology is developed, providing measurable value in today's global business environment. Brite Computers has been a leading manufacturer of custom built desktop computers, application specific servers and notebook computers since 1983.
X3D Technologies has produced the world's most sophisticated technology in the virtual reality arena. The company's family of patented software and hardware products showcases award-winning 2D to 3D conversion technology capable of performing an unprecedented 90 million complex calculations per second. This virtual-reality technology creates images that float deep within and project up to three feet beyond the screen. For the first time, content can be viewed in breathtaking clarity by the naked eye- allowing large numbers of people to simultaneously enjoy true, virtual reality experiences at distances and peripheries available only with the company's innovative technology. The plasma X3D Display screens allow for unlimited capabilities for professional and personal application -- establishing a new standard in advertising, gaming, medicine, education, industry and home entertainment.