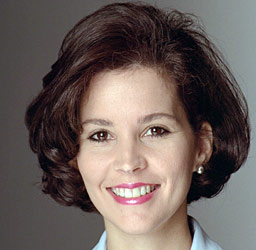 Elizabeth Schroeder, Wyndham's current senior vice president of finance, strategic planning, and investor relations, will be appointed executive vice president and acting chief financial officer, responsible for the Company's financial strategy and operations. It is anticipated that Schroeder's permanent appointment will be confirmed by Wyndham's Board of Directors in early 2005.
Wyndham Chairman and Chief Executive Officer, Fred J. Kleisner said, "Elizabeth is a skilled financial strategist and an instrumental member of the Wyndham executive management team. She will continue to aggressively lead Wyndham in a balanced direction that maximizes market conditions and reduces debt while maintaining brand integrity."
Schroeder joined Wyndham in August 1998 as vice president of finance. In May 2000, she was promoted to senior vice president of finance and assumed additional responsibilities for investor relations and strategic planning. Prior to Wyndham, Schroeder held executive positions in financial reporting, planning and analysis with American General Hospitality, where she was the corporate controller for the company. While there, she played an instrumental role in the Company's public offering. Schroeder's professional background also encompasses eight years with various regional public accounting firms overseeing large corporate and high wealth individual clients.
Schroeder earned her bachelor's degree from Louisiana State University and is a certified public accountant.
Wyndham offers upscale and luxury hotel and resort accommodations through proprietary lodging brands and a management services division. Wyndham owns, leases, manages, and franchises hotels and resorts in the U.S., Canada, Mexico, the Caribbean, and Europe.