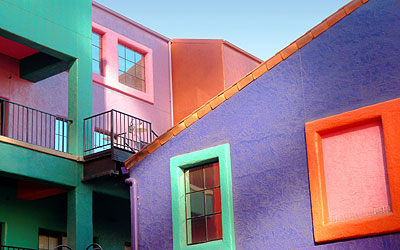 Building on the explosive growth of Wi-Fi enabled devices, WPS is a new location system that includes a nationwide network of location beacons designed to pinpoint a users' precise location. WPS is targeted at the millions of laptop, Tablet PC, PDA and Smartphone owners that have Wi-Fi capabilities but lack location devices like GPS.
The expansion of location-based services has been hampered by the high cost, complexity and technological shortcomings of satellite and cell tower based location systems. Unlike these systems, WPS has no line of sight requirements, is accurate to within twenty meters and can be used indoors or outdoors to determine location in seconds. WPS is compatible with 802.11 a/b/g devices and covers metro areas of the United States.
"The Wi-Fi Positioning System will accelerate the growth in the location based services industry by providing these capabilities to anyone with a Wi-Fi device," explains Ted Morgan, Founder and President of Quarterscope Solutions. "This revolutionary model will change the way people think about location software and services."
WPS will work today with all GPS compatible applications. As part of the commercial launch in the second quarter of 2004, Quarterscope will also launch a family of location-based applications built specifically for WPS. Examples of these products include WhereIsIt? for finding nearby services like ATM's and gas stations, Wi-Fi Enhanced GPS, a stolen laptop recovery system and the Local Search Toolbar.
Quarterscope Solutions (now Skyhook Wireless) is a location based technology company providing software and services to individuals on the go.