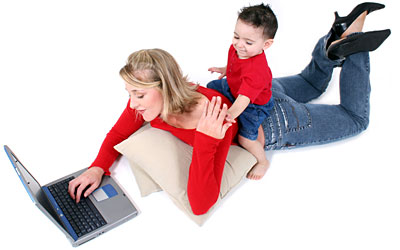 Entrepreneurs, analysts, and business development executives foretold the future of a global, wireless community with always-on capabilities and access to rich, visually dynamic content at a conference that explored the trends and technologies that will further society's understanding and use of mobile and wireless computing.
Chris Shipley, executive producer of DEMOmobile, said that "we have worked hard to bring together the top-of-the-line in thinkers, influencers, and engineers to help us see the pathway to a more satisfying mobile experience. As the conference closes, the overwhelming sense we have from these leaders is that the future is here. Ubiquitous computing is upon us. Societal adaptation is in progress. It is now up to the individual to embrace mobility, kick the tires of the wireless networks and push device and application usability to the extreme."
Today's key announcements came from:
Microwave Photonics, which has taken a new approach to wireless infrastructure to enable carriers to quickly and economically deploy additional cell coverage and capacity, bringing better quality of service to cell phone users.
TERA Technologies Inc., enables cell phone users to access PC desktops and run Windows applications from a connected PDA.
Xpherix Corporation, whose $8-per-month Remo service enables individuals to send email, and access and manage Outlook calendar and contact data from a mobile phone.
Ispiri Inc., which launched the Mirra smart peripheral, personal file server for consumer and home office users that provides easy, yet secure, remote access and sharing of PC files, photos, and other digital assets.
MyCasa Network Inc., whose Wireless Home Attendant GPRS gateway brings remote video monitoring, alarms, and automation to the home.
Friday's program underscored developments in:
Innovations that allow us to easily keep pace with changes in mobile technologies.
Tools that guarantee network integrity, opening up the doors to a wireless-LAN future.
IT solutions for the consumer and SOHO marketplace, allowing the rest of us to access desktop-based applications and data while on the road.
Of wireless and mobile innovations, Amy Francetic, producer of the conference, said that "true connectivity -- both in our homes and our businesses -- has arrived and one can't help but imagine the changes it will effect in our lives."